HISTORICAL EVENTS THAT TOOK PLACE ON THIS DAY IN CANADA
20 December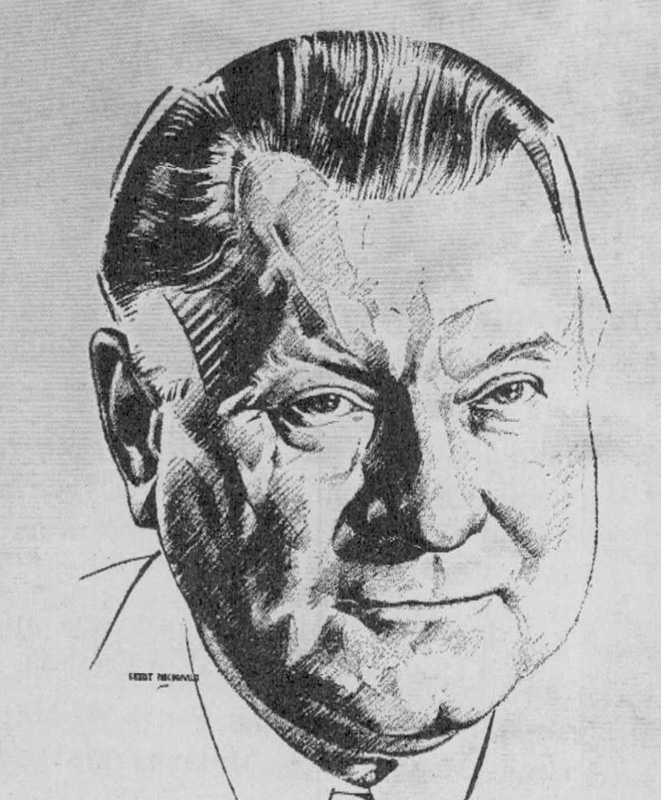 Sir Henry Thorton (1871-1933)
Government Begins Amalgamation of Railways
In many railway stations across Canada there is a bronze plaque commemorating Sir Henry Thornton, the first president of Canadian National Railways. When World War I ended, the privately-owned Grand Trunk and Canadian Northern Railways were bankrupt, and the Government decided to take them over. An Order-in-Council was passed on December 20, 1919, but the amalgamation was not completed until January, 1923. It included the Canadian Government Railways, the most important of which was the Inter-colonial to the Maritimes.
Sir Henry Thornton was an American-born engineer who had gone to Britain in 1914 to become general manager of the Great Eastern Railway. During the war he served as Assistant Director-General of Transportation in France. Then a British subject, he was knighted for his services. Prime Minister Mackenzie King invited him to come to Canada to organize the Canadian National Railways. Its 22,000 miles of track in Canada and 2,000 miles in the U.S.A. made it the longest in the world.
Sir Henry Thorton was a man of great drive and imagination. Before he resigned in 1932, it was said that he knew personally eve member of the train crews. CN porters were proud that they had talked with him and shaken his hand. There was a great deal of criticism levelled at the railway with its annual deficits, but the morale of the CN employees was never shaken.
Sir Henry modernized railroading. He built hotels, acquired ships for coastal service, and Canadian National radio stations to provide entertainment for the passengers on the trains. The radio stations became the basis of the present Canadian Broadcasting Corporation. He even introduced two-way telephone service on trains like the International Limited between Montreal, Toronto, and Chicago. In all, Sir Henry Thornton spent about $400 million to make the CN one of the most modern railways in the world.
Sir Henry was heavily criticized because he built new hotels at Halifax, Saskatoon and Vancouver, and enlarged the Château Laurier in Ottawa. The C.P.R. had enough influence to prevent the Hotel Vancouver from being opened, and it stood empty for a number of years. When World War II began, conditions would have been chaotic if it had not been for Sir Henry Thornton's foresight. Yet criticism forced him to resign in 1932 and he died soon after.
OTHER NOTABLE EVENTS ON THIS DAY IN CANADIAN HISTORY
20 December
-1859 The first sod was turned for the Parliament Buildings in Ottawa. The cornerstone was not laid until September1, 1860 when Edward Prince of Wales visited Canada (see January 27)
-1929 Canada resumed diplomatic relations with Russia.