HISTORICAL EVENTS THAT TOOK PLACE ON THIS DAY IN CANADA
9 December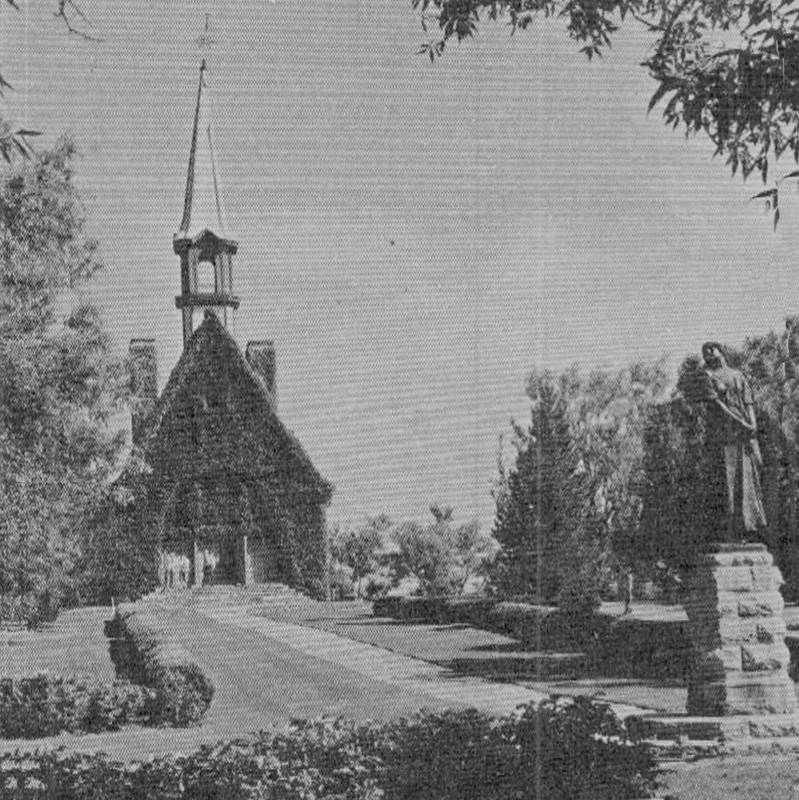 Evangeline Monument and Church, Grand-Pré, N.S.
Deportations of Acadians Completed
Many fascinating books, movies and television programs have been produced about the "Cajuns" who live in Louisiana. The "Cajuns" are really the "Acadians" who were expelled from Nova Scotia in 1755.
Nova Scotia had changed hands so often between Britain and France that the Acadians seldom knew where they stood. In 1749, when Halifax was founded, there were probably 10,000 Acadians in Nova Scotia. Governor Cornwallis had instructions to treat them justly and give them complete freedom, provided they took an oath of allegiance to the British Crown. The Acadians, however, insisted that they had taken an oath of allegiance in 1729 which exempted them from bearing arms or fighting against the French or Indians. They would not take another oath, in spite of repeated warnings that the British Government would take strong action if they continued to refuse.
On June 6, 1755, soldiers from Fort Edward at Windsor, Nova Scotia, arrived at Minas and took the Acadians' guns. The Acadians sent a petition to Governor Lawrence, who had succeeded Cornwallis, asking that their guns be returned because, they said, they were afraid of the Indians. After a second petition on July 5, Lawrence put the deputies in prison. Finally, on July 28, it was decided that as the Acadians were obdurate in their refusal to take the oath, the entire Acadian population must be deported (see February11).
On September 5, 1755, Colonel John Winslow spoke to 418 Acadian representatives in a church at Grand Pré. He told them that their lands, homes, and livestock had been forfeited to the Crown, and that they were to be deported. Families were kept together as much as possible and they were allowed to take their money and household goods.
The deportation was completed by December 9, 1755, when the last ship sailed from Annapolis Royal. Colonel Winslow said, "It hurts me to hear their weeping and wailing. Thank God the transports are gone at last."
Gradually many of them, or their descendants, managed to return to their old holdings. There are more than 200,000 Acadians in Canada today. An Acadian, Louis J. Robichaud, was elected Premier of New Brunswick on July 12, 1960, the Orange anniversary!
OTHER NOTABLE EVENTS ON THIS DAY IN CANADIAN HISTORY
9 December
-1755 The first post office in Canada was opened at Halifax .
-1843 Bishop's College, Lennoxville, was incorporated.
-1878 The first train arrived at Winnipeg from Pembina, United States.
-1926 The session of Parliament which introduced Old Age Pensions was opened.
-1965 A power failure at Niagara Falls caused a serious blackout in a large part of Ontario and the northeast United States.