HISTORICAL EVENTS THAT TOOK PLACE ON THIS DAY IN CANADA
30 November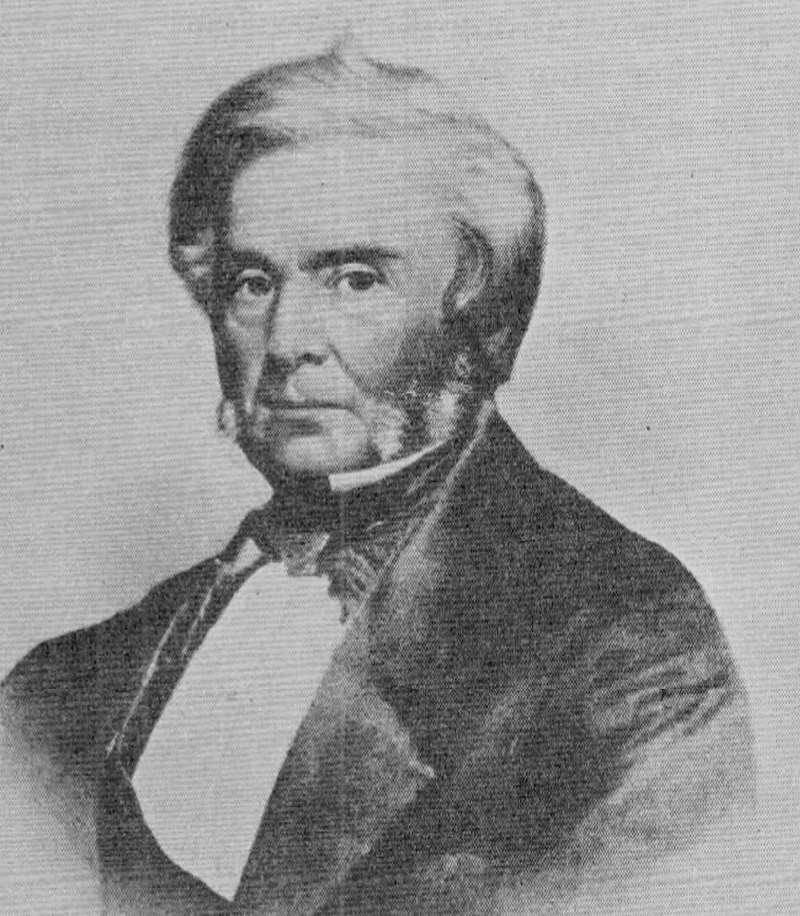 William Hamilton Merritt (1855-918)
Construction of Welland Canal Completed
Jean Talon, the great Intendant of Canada from 1665 to 1672, sent explorers as far west as Lakes Huron and Superior to find the copper which Indians said was there. They located huge supplies on the Island of Minong, which the French called Isle Royale, but the problem was how to get the copper to Quebec. Talon dreamed of the day when barges could be towed from the Great Lakes with supplies of copper to be used for the muzzles of King Louis' cannon.
His dream began to come true in 1798 when the Northwest Company built a small canal at Sault Ste. Marie. Then, on November 30, 1824, William H. Merritt of St. Catharines, Ontario, formed a company to build a canal that would by-pass Niagara Falls. It was completed on November 30, 1829. That was the first Welland Canal. Today, four canals later, the Welland Canal has the most spectacular task on the St. Lawrence Seaway system, of which it is an integral part. It lifts or lowers ships 139.5 feet between Lakes Ontario and Erie, a distance of 27 miles. Ships 730 feet long with a beam of 75 feet and drawing 25.5 feet of water can pass through. Lock Number 8 at Port Colborne is the longest in the world: 1,380 feet. More than 8,000 ships go through the Welland Canal every year.
Merritt's 1824 company soon ran out of money and had to borrow heavily from the Government of Upper Canada before the canal could be completed. The effort nearly made Upper Canada bankrupt and was one of the reasons why Lower Canada resisted the Act of Union in 1840.
In 1841, the new Province of Canada bought the canal and enlarged it so that ships drawing 9 feet of water could go through. The canal was enlarged again after Confederation, and the modern canal was built between 1913 and 1932 with subsequent improvements. Today the locks are "twinned", allowing two-way traffic. Bridges over the canal are being replaced by tunnels so that highway traffic will not be delayed.
OTHER NOTABLE EVENTS ON THIS DAY IN CANADIAN HISTORY
30 November
-1629 Charles La Tour was captured by the Kirke brothers and sent to England where King Charles I made him a Baronet of Nova Scotia (see October 18).
-1696 St. John's, Newfoundland, surrendered to Iberville (see May 19).
-1782 Britain and the United States agreed to peace terms (sec May 8) .
-1852 Robert Campbell left Fort Simpson to snowshoe 3,000 miles to get married (see September 6).
-1960 One hundred and ten Canadian trade commissioners met at Ottawa for a 15-day conference.
-1962 Citizens of Cornwall, Ontario, were treated for chlorine gas poisoning.