HISTORICAL EVENTS THAT TOOK PLACE ON THIS DAY IN CANADA
28 November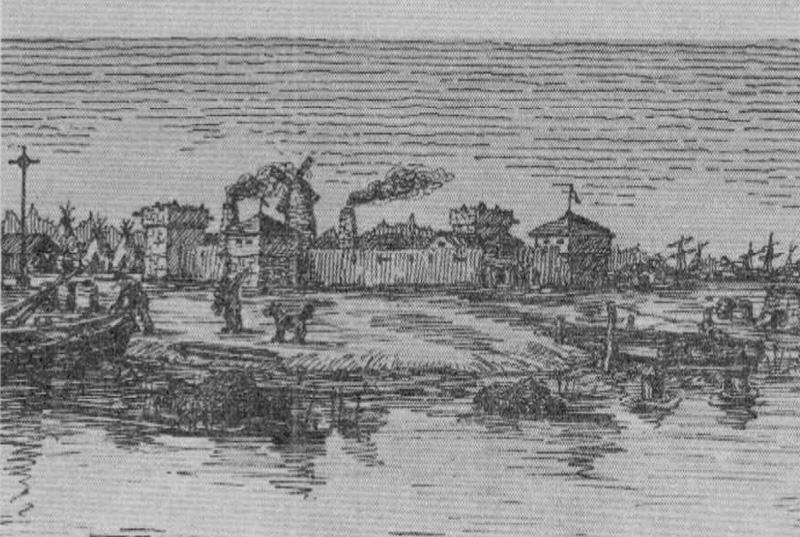 Fort Frontenac
Count Frontenac Dies at Quebec
There are a number of stories about Count Frontenac in this book, but the time has come to tell the last. Frontenac had been asked to return to Canada in 1689 and serve as governor for the second time. His instructions were to regain the respect of the Indians and to drive the British from New England and New York. He succeeded with most of the Indians, but Frontenac was unable to take New England and New York for France.
After eight years of war, Britain and France signed the Treaty of Ryswick on September 20, 1697. Actually Ryswick meant little, and war resumed five years later. As there was supposed to be peace, however, Frontenac exchanged messages with the Governor of New York, and Captain John Schuyler arrived at Quebec as a peace emissary. He had led the raid on La Prairie, near Montreal, after the massacre at Schenectady (see February 9), but old wounds were forgotten. Schuyler was honoured at a banquet in the chateau at which he proposed a toast to King Louis, while Frontenac toasted King William.
Not long afterwards winter began to close in, and the streets of Quebec were covered in snow. It was noticed that Frontenac seemed to be staying in his chateau. Then Bishop St. Vallier began paying visits there. This was strange because Frontenac and the Bishop had been at odds ever since the Governor returned. Shortly after the candles were lighted in the late afternoon of November 28, 1698, the reason for the visits became known. The old soldier had died, eyes bright and mind alert to the last.
In his will he had asked that his heart be cut out, encased, and sent to his wife, who had never accompanied him to Canada. The casket containing the heart did not arrive in France until shipping opened in the spring, but Madame Frontenac, a proud and beautiful woman, would not accept it. She said that she did not want a heart in death that had not been hers in life. The heart was returned to Quebec and replaced in Frontenac's body, where it lay in a crypt in the church of the Récollets.
OTHER NOTABLE EVENTS ON THIS DAY IN CANADIAN HISTORY
28 November
-1797 The Northwest Company began building the Sault Ste. Marie Canal which was destroyed by Americans in 1812.
-1822 The Mississauga Indians ceded 2,748,000 acres, now parts of Hastings, Addington, Frontenac, Lanark, Carleton, and Renfrew counties, in Ontario.
-1844 Parliament opened the session in Montreal that removed restrictions on the use of French.
-1871 The Canada Post Office issued the first postcards.
A telegraph service opened between Winnipeg and Pembina, Manitoba.
-1907 Dial telephones, believed to be the first in Canada, came into use in Sydney Mines, Nova Scotia. Edmonton, Alberta, received dial phones on April 5, 1908.
-1950 Canada agreed to be one of the nations taking part in the Colombo plan.
-1956 Canada granted one million dollars and free passage to victims of the revolution in Hungary.