HISTORICAL EVENTS THAT TOOK PLACE ON THIS DAY IN CANADA
30 October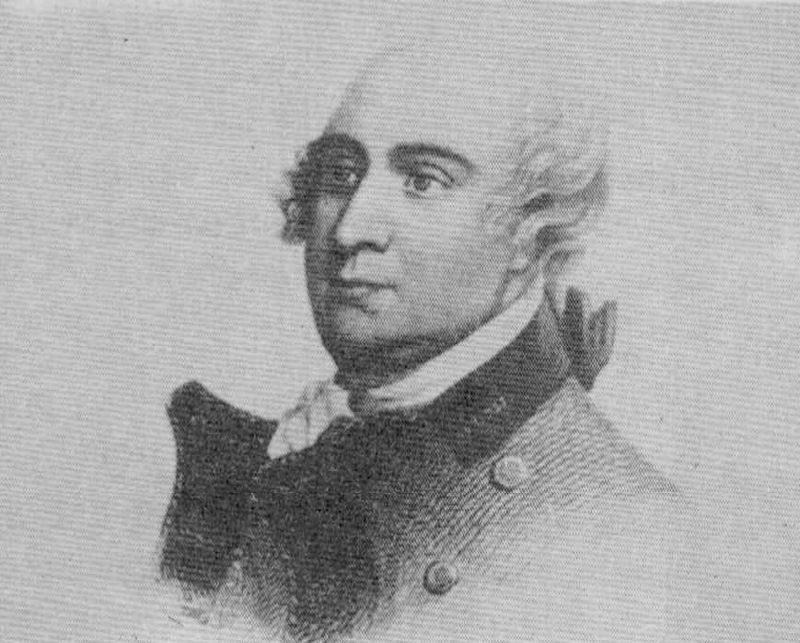 Sir Guy Carleton (1724-1808)
Carleton Fails to Rescue Preston at St. Jean
The American Revolutionary War began in April, 1775, and by July a large force had been sent to Lake Champlain with orders to attack St. Jean on the Richelieu River, and then to capture Montreal. The commander of the American Army from New York was General Philip Schuyler and his instructions permitted him to capture any other part of the country provided that it would not be disagreeable to the Canadians! Many of the Americans believed Canadians would welcome an invasion to relieve them from "British tyranny." Indeed, some French-speaking Canadians and English-speaking businessmen did support the American cause. They even managed to send a Canadian battalion to help American General Montgomery.
Before trying to capture Montreal the Americans had to defeat a British force stationed at St. jean, at the end of the navigable part of the Richelieu, the route from Lake Champlain. Its commander was Major Charles Preston who had 600 troops, most of them regulars, including a platoon of Scottish Loyalists. Although Montgomery surrounded the fort with a much larger force and urged Preston to surrender, the British commander held out through September and October.
Meanwhile, Governor Carleton had arrived in Montreal from Quebec and was trying to raise a force to rescue Preston at St. Jean. He had 200 regulars, and some of the seigniors persuaded about 1,200 habitants to join up. They did not like the war, or being taken from their farms when they should be doing their fall plowing. Scores of them deserted every night.
Carleton tried to take a force across the St. Lawrence on the night of October 30, but it was unable to land because of American gunfire. Major Preston had to surrender on November 3, and the way was now open for the Americans to march to Montreal. Carleton's only hope was to try to save Quebec, and to get there he made a spectacular trip down the river in disguise, under the noses of American patrols. He arrived just as General Arnold was beginning his attack on the city, and he maintained Quebec's defense until the following May, when the siege was lifted by the arrival of units of the Royal Navy.
OTHER NOTABLE EVENTS ON THIS DAY IN CANADIAN HISTORY
30 October
-1773 A meeting at Montreal petitioned King George III for an Assembly.
-1846 The Great Western Railway was authorized to extend from Hamilton to Toronto.
-1869 The British Government urged British Columbia to join Confederation.
-1917 Montreal and Toronto stock markets put a minimum price system into effect.
-1929 Ontario voted for continuation of the Liquor Control Act.
-1962 Canada voted not to allow Red China to join the United Nations.
-1963 A member of the Quebec F.L.Q. separatist group was sentenced to three years in prison for his part in a bombing incident.