HISTORICAL EVENTS THAT TOOK PLACE ON THIS DAY IN CANADA
26 September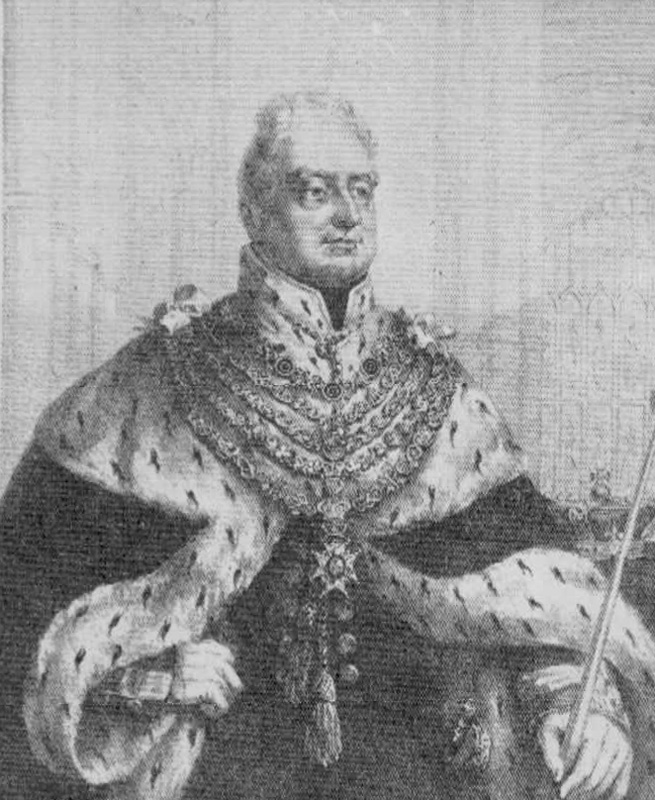 King William IV
Nelson Enchanted by Quebec - and Mary Simpson
Prince William, later King William IV, visited Canada as a frigate captain and not unlike many sailors, had a girl in every port. One of his friends, and fellow-captain of a frigate, was Horatio Nelson. He had a girl in one Canadian port, Quebec, and there is a romantic but sad story about them.
During the summer of 1782, Nelson was attacking American privateers along the coasts of Nova Scotia and Cape Cod. His crew began to suffer from scurvy, so Nelson took his ship Albermarle to Quebec for a refit in September. This is one of the most delightful months of the year along the St. Lawrence, with the maple leaves changing to red and gold, and Nelson was enchanted. He referred to "fair Canada" in letters home.
Nelson was in Quebec for most of September and fell in love with Mary Simpson, the daughter of the provost marshal of the garrison. She was only sixteen years old, but Nelson was determined to marry her. Prince William had predicted earlier that Nelson was going to do great things, even though he was probably the youngest captain in the Royal Navy. Nelson's Quebec friends agreed, and felt that marriage to an obscure Canadian girl would hurt his career. They tried to talk him out of it and there were some tempestuous scenes. There is even a story, unverified, that Nelson had to be tricked into sailing from Quebec.
It was mid-October before he left. He never returned to Canada, or Mary Simpson, again. Peace talks had already begun, and the British evacuated New York in May, 1783. The war against the United States ended in September, but Britain was also fighting France, Spain, and Holland so there was plenty of action to occupy Horatio Nelson.
OTHER NOTABLE EVENTS ON THIS DAY IN CANADIAN HISTORY
26 September
-1659 Bishop Laval called a conference to deal with the problem of supplying liquor to the Indians.
-1667 René Gaultier de Varenne and Marie Bouchard of Trois-Rivières were married. They were the parents of the famous explorer Pierre de la Vérendrye.
-1862 Milton and Cheadle began to explore a route through the Rockies.
-1904 Earl Grey was appointed governor-general.
-1917 Compulsory military service \vent into effect.
-1951 David M. Johnson was appointed Canada's permanent representative to the United Nations.
-1959 A. R. Mosher, Honorary President of the Canadian Labour Congress and chief founder of the Canadian Brotherhood of Railway Employees, died.
-1960 Prime Minister Diefenbaker spoke to the United Nations Assembly.
-1963 The Progressive Conservative Government of Premier John Robarts returned to power in Ontario.