HISTORICAL EVENTS THAT TOOK PLACE ON THIS DAY IN CANADA
9 September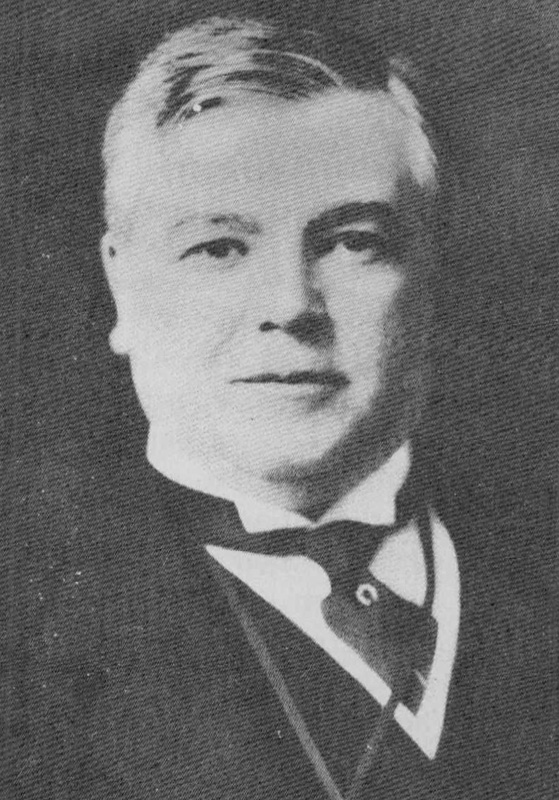 Rodolphe Lemieux (1866-1937)
Riots in Vancouver
One of the most interesting stories about William Lyon Mackenzie King happened in 1907 when he was Deputy Minister of Labour .
On September 9, Ottawa heard that there had been a race riot in Vancouver. People in British Columbia were greatly disturbed because thousands of Asiatics were coming to live there. In a single year, 8,000 Japanese, 2,000 Sikhs and 1,500 Chinese arrived. The Japanese were feared because they were very proud of their homeland which had become strong enough to defeat Russia in a war. It suspected that the Japanese settling in Canada were the advance guard of a full-scale invasion.
Vancouver citizens formed the Asiatic Exclusion League, and on Saturday, September 8, attacked the Chinese and Japanese sections of the city. The Chinese showed only passive resistance, but the Japanese put up a fight and drove out the attackers with sticks, bottles and knives. The fighting continued on Sunday, September 9.
Prime Minister Laurier decided to send Deputy Minister of Labour Mackenzie King to Vancouver to assess Chinese and Japanese claims for losses through the rioting and, more important, to study the reasons for the recent influx of Japanese. The Government moved cautiously because it was trying to work out a trade agreement with Japan.
When Mackenzie King was in Vancouver, he raided the office of the Japanese immigration agent. Later he told Governor-General Lord Grey that he had gone to Vancouver prejudiced in favour of the Japanese, but had changed his mind after studying documents he took from the immigration agent's office. It was clear that the Government of Japan knew immigration quotas were being exceeded, and that there was a definite danger of an invasion.
Mackenzie King's official report on the situation has never been published, but Rodolphe Lemieux, Minister of Labour, went to Japan and managed to work out a satisfactory immigration agreement. l e anti-Asiatic feeling in British Columbia simmered down over the years. Today Vancouver is delighted with its Chinese citizens and its "Chinatown," which is second only in size to San Francisco's. The Japanese were evacuated during Wor1d War II, but those who remained have become expert fishermen and market gardeners.
OTHER NOTABLE EVENTS ON THIS DAY IN CANADIAN HISTORY
9 September
-1919 Vilhjamur Stefansson returned after four years in the Arctic (see February 20).
-1959 It was announced that Canada's first nuclear power station, costing $60 million, would be built near Kincardine, Lake Huron.
-1963 A federal-provincial conference was opened in Ottawa.
-1965 The Fowler Committee published its recommendations for improvements in broadcasting.