HISTORICAL EVENTS THAT TOOK PLACE ON THIS DAY IN CANADA
6 September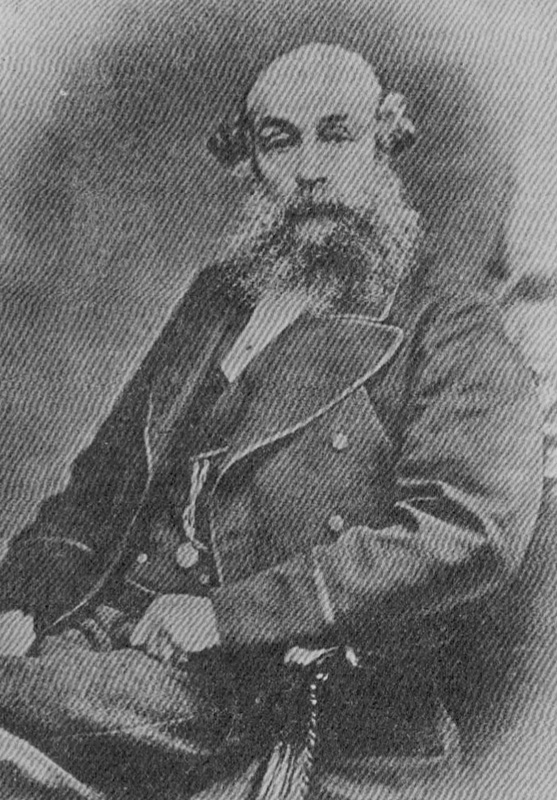 Robert Campbell (1808-1894)
Campbell seeks Bride
One of the little-known but amazing characters of Canadian history was Robert Campbell, a Hudson's Bay Company factor. Among many exploits, he traveled 9,700 miles to get married, although he didn't know who the girl would be. Three thousand miles of the journey were on snowshoes!
Robert Campbell came from Perthshire, Scotland, and arrived at Red River in September, 1830. One of his first jobs was to try to get some sheep from Kentucky. His party traveled more than 1,500 miles before they were able to buy 1,370 sheep and lambs. Then they had to drive them overland to the Red River. It took four months to reach Red River and only 251 sheep survived the journey.
By 1850, Robert Campbell had become Chief Factor of Hudson Bay Company and had been in the Yukon for twenty-seven years. There is a bit of confusion about who decided that he should get married. One version is that the head office in London made the suggestion and offered to send him a bride. The other is that Campbell said he wanted to come out to get married, and rejected the mail-order offer.
He set out from White River in the Yukon on September 6, 1852, ascended the Pelly River, crossed the mountains to the Liard, and arrived at Fort Simpson on October 21. A typical entry from his diary says: "Breakfasted on Little River. Left our Indians far in the rear and came up to party that had preceded us. Camped on a small river with a few willows to make a fire. They had killed a deer of which we had the head for supper." Actually Campbell ate anything he could get, even squirrels and skunks.
From Fort Simpson he traveled on snowshoes over frozen Great Slave Lake, Lake Athabaska, and Ile-à-la-Crosse to Carlton House. Then he went on to Fort Pelly, Fort Garry, Pembina, Crow Wing, Minnesota, and Chicago. When he arrived in Scotland he had traveled continuously for 9,700 miles. After all this labour for love, the girl he chose as his bride was too young, and they had to wait for six years until she journeyed 6,000 miles to meet him in Canada!
OTHER NOTABLE EVENTS ON THIS DAY IN CANADIAN HISTORY
6 September
-1727 Acadians were summoned before the Council of Nova Scotia to swear allegiance. They did at this time, but their refusal after 1748 led to their deportation.
-1806 The Mississauga Indians ceded 85,000 acres which are now Halton and Peel counties, Ontario.
-1952 Canada's first television station opened at Montreal.
-1957 The Honourable Louis St. Laurent resigned as Leader of the Liberal party. He was succeeded by Lester B. Pearson.