HISTORICAL EVENTS THAT TOOK PLACE ON THIS DAY IN CANADA
20 July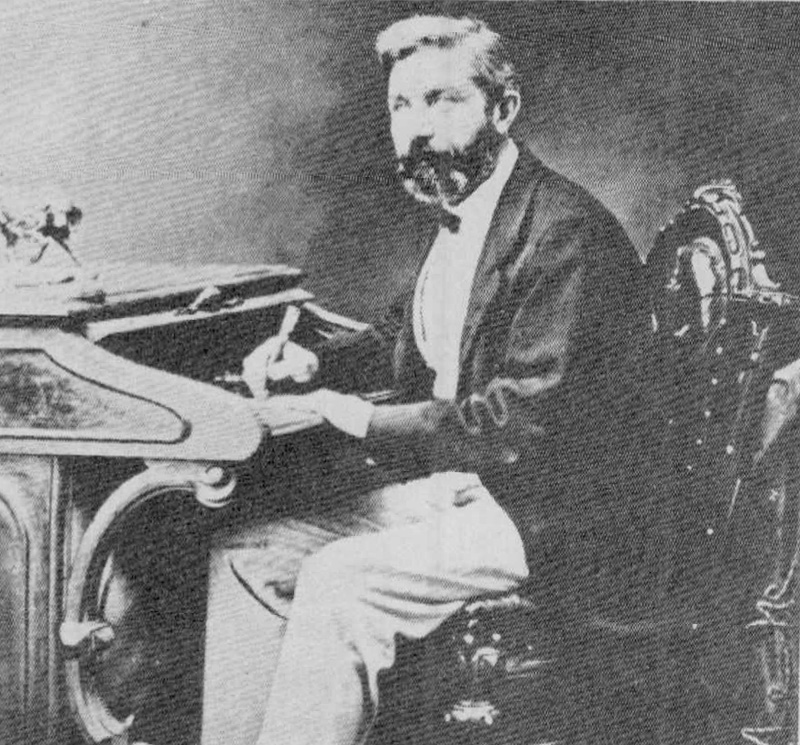 John Sebastian Helmcken
B.C. Joins Canada
Canada from sea unto sea became a reality on July 20, 1871, when British Columbia entered Confederation. The extension was not achieved easily and Prince Edward Island and Newfoundland were yet to come. Alberta and Saskatchewan were in Confederation, but as Northwest Territories they did not become separate provinces until 1905.
Between 1867 and 1871 there was a great deal of support in British Columbia for a movement to join the United States. Nevertheless, in May, 1870, three delegates left Victoria for Ottawa to discuss terms for joining Canada. One of them was Dr. J. S. Helmcken who had been the leader of the movement for joining the United States! He began to change his mind when the delegates were traveling through the United States to Ottawa by the Union Pacific Railway. He saw how that railway had been put through the Sierra Mountains and realized that it might be possible to build a railway through the Rockies. Surveyor Pallister disagreed.
When the delegates arrived in Ottawa they were received by Sir George Etienne Cartier, because Sir John A. Macdonald was ill. The negotiations were easy Some of the British Columbia delegates thought they might have to settle for a wagon road through the mountains, but Canada promised to begin building a transcontinental railway within two years and to have it completed within ten. Canada also agreed to take over British Columbia's debt. The province would have the same form of government as the others and send three senators and six M.P.'s to Ottawa.
In recent years there has been a good deal of co-operation between British Columbia and Quebec. After completing the Columbia River Power agreement, the Government of British Columbia under Premier W. A. C. Bennett lent Quebec $100 million, saving the province $750,000 which would have been paid in legal fees and brokers' commissions if the money had been raised through the usual channels.
This friendship may stem, in part, from the negotiations in Ottawa in 1870, when Joseph Trutch of British Columbia said: "We must all remember in British Columbia that to Sir George Cartier and his followers in Lower Canada, we owe the position we are now in—and especially the Canadian Pacific Railway."
OTHER NOTABLE EVENTS ON THIS DAY IN CANADIAN HISTORY
20 July
-1814 Eight Canadian traitors were hanged at Ancaster (Hamilton), Ontario.
-1877 The University of Manitoba was established.
-1883 The first rail for the Pacific section of the C.P.R. was laid at Port Moody, British Columbia.
-1885 The trial of Louis Rid began at Regina. He was sentenced September 18.
-1945 The first family allowance cheques were sent to Canadian mothers.
-1963 Scientists gathered in Canada to study the eclipse of the sun.
-1965 Prime Minister Pearson outlined a medicare plan to provincial premiers.