HISTORICAL EVENTS THAT TOOK PLACE ON THIS DAY IN CANADA
11 July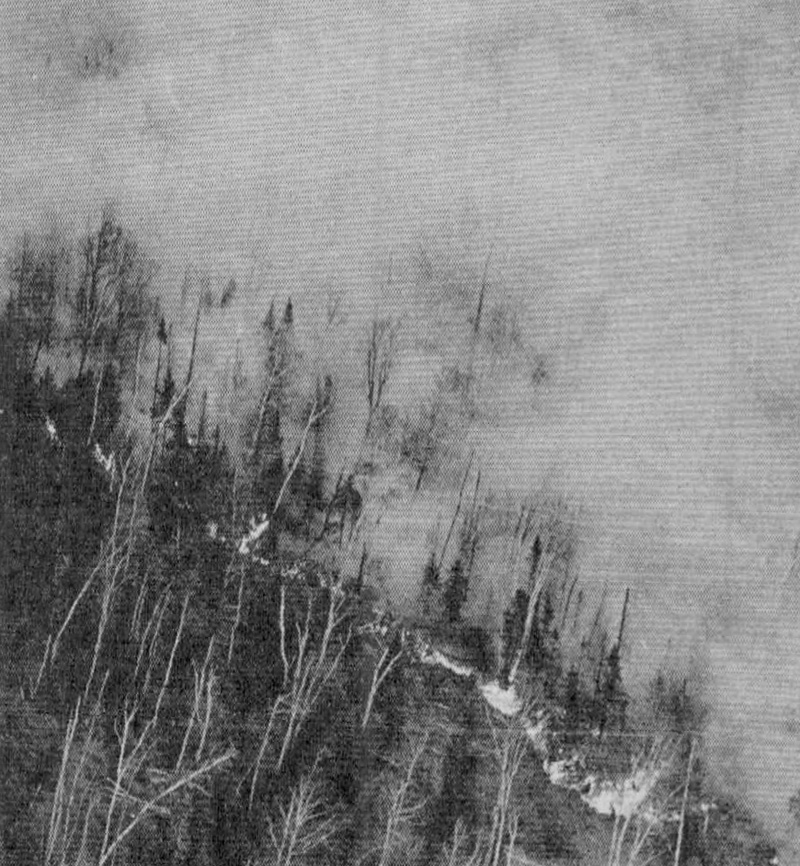 A raging forest fire in Northern Ontario
Fire Devastates North
One of the worst enemies of progress in Canada is the forest fire. The average annual loss of timber has been three million acres, valued at about nine million dollars.
The timber industry is not the only one to have suffered the losses owing to fire. In 1911, eight years after the dramatic discovery of silver at Cobalt, Ontario, disastrous fire swept the newly developed mining communities of Northern Ontario.
Fred LaRose, a blacksmith for a construction gang, made the original discovery of silver by accident in 1903. LaRose thought he saw the gleaming eye of a fox, and threw a hammer at it. Instead of killing a fox, he uncovered a vein of silver that turned out to be the richest in the world. La Rose sold his claim for $30,000, but Cobalt produced $300 million in ten years. Still, $30,000 was not a bad prize for a hammer throw!
The mining boom which began at Cobalt spread northward and prospered until 1911. That summer was very hot. On July 11, puffs of smoke could be seen rising from the woods. Gradually, the sun was hidden in a coppery haze. Suddenly, the forests seemed to explode in a crackling, roaring holocaust, driven by a wind of nearly hurricane force. People left their homes and tried to shelter in swamps, lakes and rivers. They waded out as far as they could until only their heads were above water. The strong wind churned up waves and many were drowned.
Others thought they would be safe down the mining shafts, but died when the fire sucked out the oxygen, asphyxiating the helpless people. More than 800 square miles of territory were destroyed, including the communities of South Porcupine, Pottsville, Cochrane, and Goldlands. Other communities like Porquis Junction and Golden City were badly damaged. The Porcupine area was enjoying its own gold mining boom, notably at the Hollinger and McIntyre mines (see July 13) .
A raging forest fire in Northern Ontario The death toll was never known because there were untold prospectors in the woods. It is believed that over 200 people were killed, and more than 3,000 people were left homeless.
OTHER NOTABLE EVENTS ON THIS DAY IN CANADIAN HISTORY
11 July
-1811 A British force from Nova Scotia captured Eastport, Maine (see August 31). 1865 A convention at Detroit favoured continued reciprocity with Canada. Joseph Howe was one of the speakers.
-1872 Canada asked the British Foreign Office to take up the Alaskan Boundary question with the United States (see March 25) .
-1884 Louis Riel arrived in Canada to lead the Northwest Rebellion.
-1896 Sir Wilfrid Laurier became prime minister and was in office until October 6, 1911.
-1960 The Northwest Territories Council was convened at Resolute Bay. It was the most northerly meeting of any legislative body in the world.