HISTORICAL EVENTS THAT TOOK PLACE ON THIS DAY IN CANADA
17 May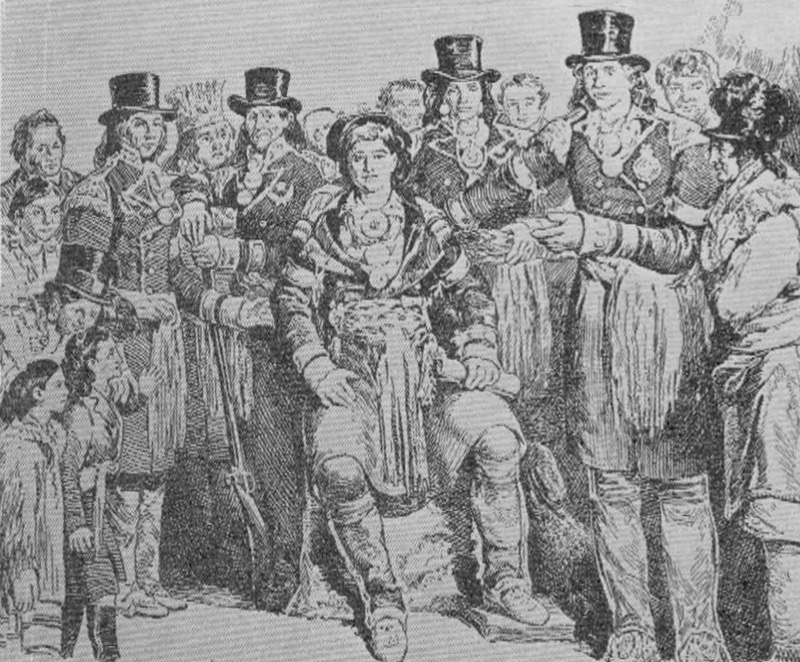 Prince Edward, Duke of Kent, at Halifax
Edward To Head Forces
A number of members of the British Royal Family have been closely connected with Canada. Edward, Duke of Kent, was commander of the garrisons at Quebec and Halifax. King William IV was noted for his escapades in Halifax and other Canadian ports when he was a member of the Royal Navy. King Edward VII, as Prince of Wales, toured Canada in 1860 and laid the cornerstone for the first Parliament Buildings. Edward, Prince of Wales, later the Duke of Windsor, served with Canadian forces in World War I; he laid the cornerstone of the present Parliament Buildings and owned a ranch in Alberta. King George VI and Queen Elizabeth paid a memorable visit to Canada beginning on this day in 1939. Since then, the present Queen and Prince Philip have made several visits to Canada.
On May 17, 1799, Edward, Duke of Kent, was made Commander-in-Chief of British forces in North America, with headquarters in Halifax. He tried to make the old port into a fortress as powerful as Gibraltar. He also tried to establish a signal system from mountain top to mountain top all the way to Quebec, a route now used by microwave telephone. The visual signal system was never completed, because fog often obliterated the signals between Nova Scotia and New Brunswick!
The most romantic part of Edward's stay in Canada was when he was commander of the garrison at Quebec in 1791. He fell in love with Alphonsine Therèse Julie de Montgenet de St. Laurent Baronne de Fortisson whom he called "Julie" for short. As he was a king's son and could not marry a commoner, they lived as man and wife for a number of years. Through "Julie," Edward made lasting friendships with many leading French-Canadian families. He quelled a racial riot in Quebec by shouting in his military voice: "Let me hear no more of these odious distinctions of French and English. You are all His Britannic Majesty's beloved Canadian subjects."
When the time carne for him to give up "Julie" so that he could marry someone of Royal blood and provide an heir to the throne, "Julie" retired into a convent in Belgium. The heir Edward produced was Queen Victoria.
OTHER NOTABLE EVENTS ON THIS DAY IN CANADIAN HISTORY
17 May
-1657 Jesuits set out to establish a mission in Iroquois country (see March 19).
-1673 Joliet and Marquette began their exploration of the Mississippi.
-1774 The Quebec Act was introduced to the House of Lords.
-1849 The Hudson's Bay Company monopoly was broken.
-1882 Queen's achieved university status.
-1939 King George VI and Queen Elizabeth began their visit to Canada.
-1949 The Canadian Government granted full recognition to Israel.
-1963 The Quebec Government offered $50,000 reward for information leading to the arrest of terrorists.
-1971 Prime Minister Trudeau began an eleven-day tour of Russia.