HISTORICAL EVENTS THAT TOOK PLACE ON THIS DAY IN CANADA
5 March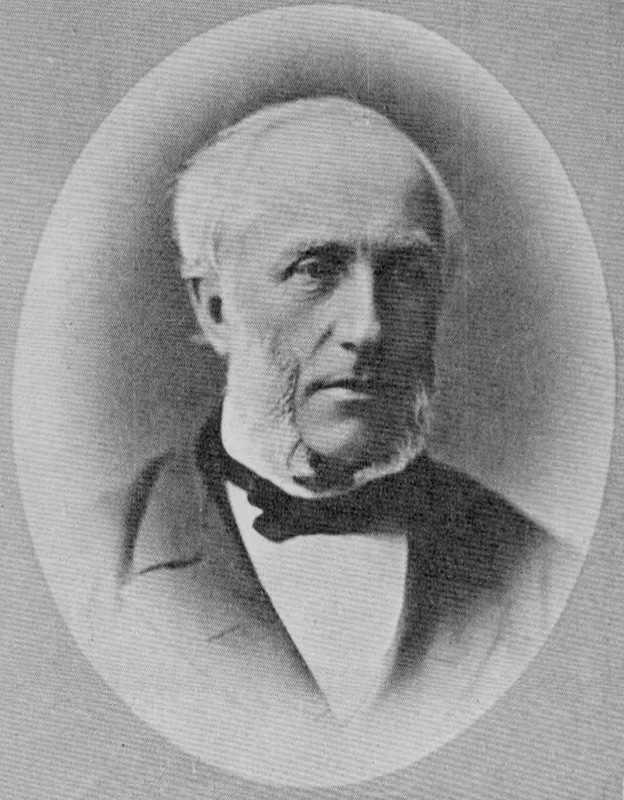 George Brown (1818-1880)
Brown Publishes Globe
On March 5, 1844, the first issue of the Globe, edited and published by George Brown, appeared in Toronto, Brown was a Scot who had emigrated to the States and then moved to Toronto where he became interested in the Reform movement.
As time went by, George Brown and the Globe became John Macdonald's sharpest opponents. Clashes between Macdonald and Brown, who gradually became the leader of the Clear Grit wing of the Reform (Liberal) Party, were often the highlight of parliamentary sessions. All the same, it was Brown who manoeuvred Macdonald into supporting Confederation (see June 22).
Although Brown was dead, it was, strangely enough, on the anniversary of the first issue of the Globe, March 5, 1891, that Macdonald turned the tables on it. His government was facing a general election, and things were going badly for the Conservatives when Macdonald got the break for which he had been waiting.
Edward Farrer, editor of the Globe, had been persuaded by some Americans to write a private treatise suggesting steps the United States might take to annex Canada. It was a purely theoretical argument of the type used by debating societies. Somehow, Macdonald got a copy of it and reread excerpts at a huge election meeting in Toronto, claiming that here was proof of a conspiracy by the Liberals to force Canada into union with the United States. It was then that he uttered his famous campaign slogan: "a British subject I was born, a British subject I will die."
Conservative speakers across the country took his cue, waved the Union Jack and shouted, "the old man, the old policy." When the votes were counted, an expected Liberal victory had been turned into defeat. The Macdonald government had won a majority of thirty-one but its jubilation soon diminished because Sir John died a few weeks later.
OTHER NOTABLE EVENTS ON THIS DAY IN CANADIAN HISTORY
5 March
-1496 King Henry VII authorized John Cabot and his sons to claim lands they discovered.
-1648 The Constitution of Canada was revised, with a council at Quebec to be the governing body—the Council of New France.
-1764 Governor Murray ordered citizens to declare holdings of French-Canadian money.
-1838 The town of Kingston, Ontario, was incorporated.
-1844 The seat of government moved from Kingston to Montreal.
-1870 Britain and Canada agreed to send a military expedition to Red River.
-1874 The first session of the Prince Edward Island Legislature after Confederation was held.
-1957 Guy Mollet, Premier of France, addressed a joint session of Parliament at Ottawa.