HISTORICAL EVENTS THAT TOOK PLACE ON THIS DAY IN CANADA
2 March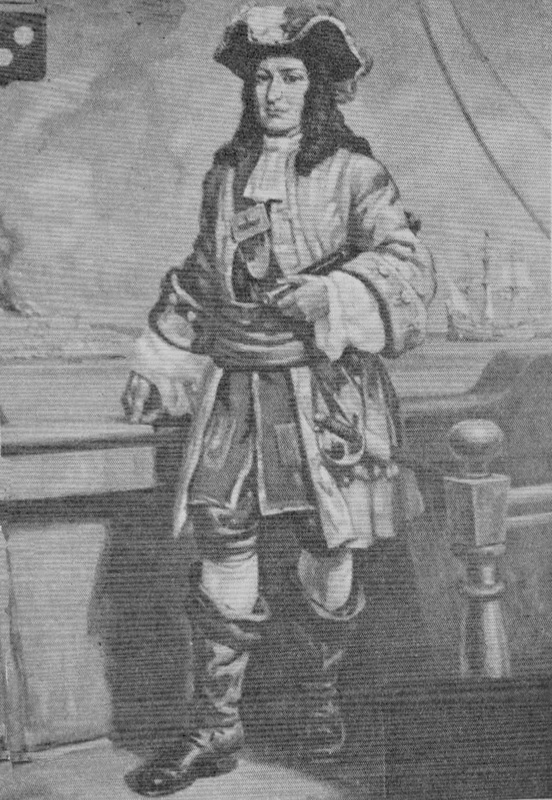 Sieur D'Iberville (1661-1706)
River Mouth Sighted
On his first voyage to Canada, in 1534, Jacques Cartier sailed in a 20-ton caravel and made the trip across the Atlantic in twenty one days. He was an expert navigator, and as he sailed up the Strait of Belle Isle, between Newfoundland and Labrador, he could tell from the movement of the water that there was a great river ahead and so he discovered the St. Lawrence.
One of the greatest military leaders in the history of Canada, Pierre Le Moyne d'Iberville used his knowledge of the sea in some what the same way to find the mouth of the Mississippi River. Pierre Le Moyne, usually called Iberville, was one of ten brothers born and raised in Montreal. The Le Moynes must have been one of the greatest fighting families in the history of the world. Their exploits ranged all the way from Hudson Bay to the Gulf of Mexico. It has been said of Iberville that if his campaigns had taken place in Europe instead of in the wilds of North America, he would have been acknowledged as a military leader ranking with Napoleon.
French explorers from Canada, notably La Salle, had worked their way down the Mississippi River but had never reached its mouth. In January, 1685, La Salle tried to find it from the sea but sailed by without recognizing it.
King Louis XIV decided to entrust Iberville with the task. On March 2, 1699, Iberville was sailing along the coast of the Gulf of Mexico and saw the blue water turning gray. He knew there must be a muddy river not far away and later in the day sailed between high rocks into the mouth of the Mississippi. Some of the mud flowing into the Gulf had come all the way from the prairies.
Iberville was a military adventurer, not a colonizer. He left that job to his younger brother Bienville, who had accompanied him; and so, the famous city of New Orleans, still proud of its French traditions, was founded by the Le Moyne brothers of Montreal.
OTHER NOTABLE EVENTS ON THIS DAY IN CANADIAN HISTORY
2 March
-1804 Four mutineers and three deserters were executed in Quebec city in what was described as a "revolting public spectacle."
-1831 The Upper Canada Parliament passed an act legalizing marriages by Methodist ministers.
-1916 Ontario passed a Temperance Act.
-1932 The Senate killed a bill legalizing sweepstakes.
-1943 Income tax was put on a pay-as-you earn basis.
-1951 The first Canadian casualty list from Korea was issued: six soldiers had been killed.
-1965 Lucien Rivard escaped from Bordeaux prison, Montreal.