HISTORICAL EVENTS THAT TOOK PLACE ON THIS DAY IN CANADA
26 February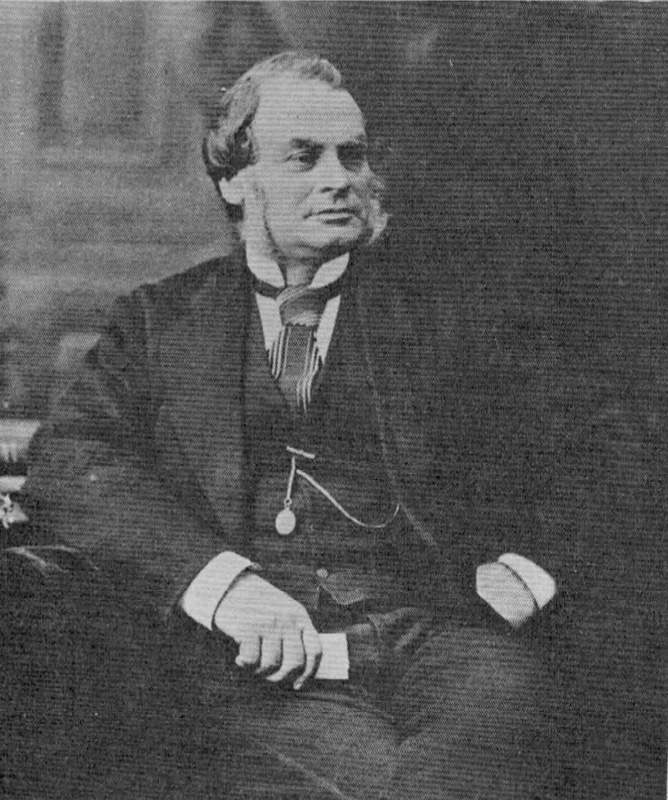 Sir Samuel Leonard Tilley (1818-1896)
Lords Pass B.N.A. Act
On February 26, 1867, the House of Lords passed the British North America Act establishing the Dominion of Canada. The bill still had to go to the House of Commons, but there was no doubt that it would be passed.
The name "Dominion" of Canada came about in an interesting way. John A. Macdonald had wanted "Kingdom" of Canada, but Prime Minister, the Earl of Derby, objected to a colony having a title that would make it equal to Britain. His son, Lord Stanley, who was Secretary for Foreign Affairs, also objected because the United States might not like having a kingdom on its border!
Premier Tilley of New Brunswick finally solved the problem. He read the Bible every morning, and Psalm 72 seemed to leap from its pages: "He shall have dominion also from sea to sea, and from the river unto the ends of the earth." What more appropriate description could there be of Canada? His suggestion that the name of the new nation should be "Dominion of Canada" was approved by Queen Victoria and all the delegates.
When Colonial Secretary Lord Carnarvon presented the British North America Act for its second reading, he said: "We are laying the cornerstone of a great state, perhaps one which at a future day may even overshadow this country. But, come what may, we shall rejoice that we showed neither indifference to their wishes nor jealousy of their aspirations."
The day after the Act passed the Lords, Macdonald, Cartier, Galt, Tilley and Tupper, the senior members of the delegation, went to Buckingham Palace for an audience with Queen Victoria. They wore blue court uniforms which would have caused some commotion in their own home towns. After all, they were only two colonial lawyers, two businessmen, and one country doctor. They reported later that the Queen looked sad. She was wearing black, still mourning for her husband, Prince Albert, who had died five years before. She approved the Act in a few words, and then John A. Macdonald said: "We have desired in this measure to declare in the most solemn and emphatic manner our resolve to be under the sovereignty of Your Majesty and your family forever." Then the delegates backed out of the room.
OTHER NOTABLE EVENTS ON THIS DAY IN CANADIAN HISTORY
26 February
-1790 Prime Minister Pitt demanded that Spain make restitution for British ships captured at Nootka, British Columbia.
-1798 David Thompson explored the head waters of the Mississippi.
-1857 Parliament met at Toronto and asked Queen Victoria to choose a site for the capital.
-1919 The session of Parliament began that passed the Soldiers' Settlement Act, established an air board, and abolished further titles for Canadians.
-1954 Dag Hammarskjold, Secretary-General of the United Nations, visited Ottawa. 1960 Anne Heggtveit of Ottawa became the first Canadian to win an Olympic gold medal for skiing.