HISTORICAL EVENTS THAT TOOK PLACE ON THIS DAY IN CANADA
25 February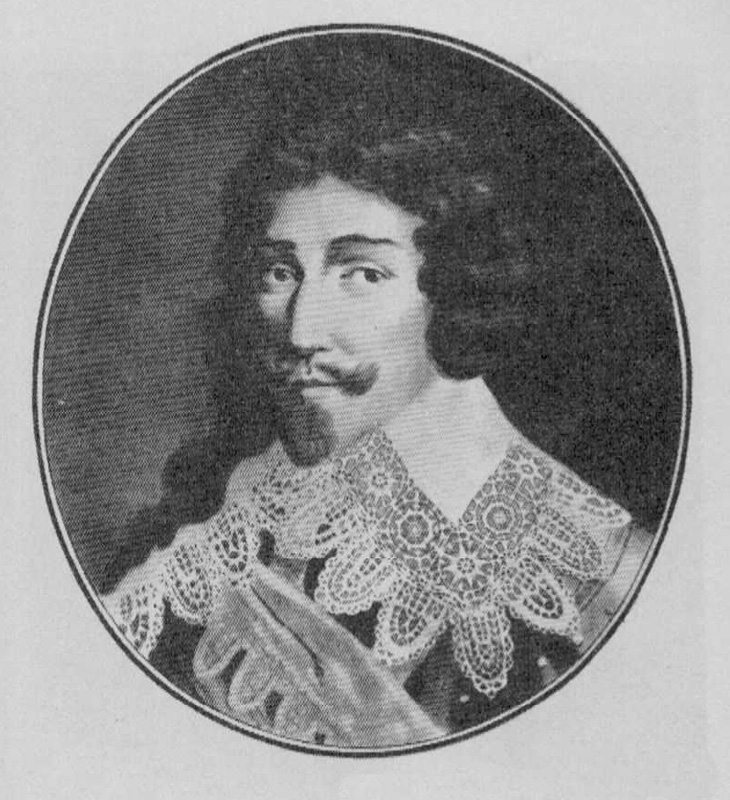 Duke of Montmorency, Viceroy, 1619-24
Montmorency New Viceroy
In the early days of Canada the kings of France appointed viceroys to represent them, but they did not have to come here. They were really contact men between the court and the companies doing business in Canada.
Champlain was fortunate to have a backer like de Monts who spent most of his fortune organizing the early trips. Strangely enough, de Monts should not have been in the company at all because he was a Huguenot (Protestant) and Huguenots were not even allowed to leave France, let alone develop colonies. De Monts was able to play the part he did because Henry IV was a Huguenot before he became King, and had to change his faith in order to ascend to the throne.
When Henry was assassinated, Champlain and de Monts knew they had to get someone close to the court to be head of their company. After an unsuccessful experiment, they chose the Prince de Condé, a member of one of the most famous families in France. They gave him shares in the company and a salary of 1,000 crowns a year to be their contact man along with young King Louis XIII and his mother, Marie de Medici, who was the power behind the throne.
Condé was appointed viceroy in 1613, but was later sent to the Bastille when found to be involved in a conspiracy against the King. His wife was so beautiful that he had kept her hidden from amorous Henry IV. She was so annoyed that she was about to divorce him when he was put in prison. She changed her mind and joined him in the Bastille, bringing with her several servants, a cook, barber and a confessor! They lived there for three years and had a son who became the most famous Condé of all. Fortunately for the development of Canada, the Prince de Condé sold his position in the company to the Duke of Montmorency, Admiral of France, for 11,000 crowns. Montmorency was appointed viceroy on February 25, 1620, and he quickly reorganized the company. He bought out some shareholders who had been hindering progress, and proved to be a solid supporter of Champlain. Montmorency River, with its beautiful waterfall, near Quebec City, is named after him.
OTHER NOTABLE EVENTS ON THIS DAY IN CANADIAN HISTORY
25 February
-1651 Charles La Tour was made governor of Acadia.
-1813 The Parliament of Upper Canada opened the session that prohibited the sale of liquor to Indians, and the export of grain, owing to food shortage.
-1832 The Champlain and St. Lawrence Railway was incorporated; this was the first railway legislation passed in Canada.
-1858 Parliament met at Toronto; the session included the first legislation on protective tariffs.
-1880 The legislature of New Brunswick was destroyed by fire (Fredericton).
-1918 McGill University received $1,000,000 from the Carnegie Foundation.
-1963 Prime Minister Diefenbaker was made a Freeman of the City of London, England.