HISTORICAL EVENTS THAT TOOK PLACE ON THIS DAY IN CANADA
14 February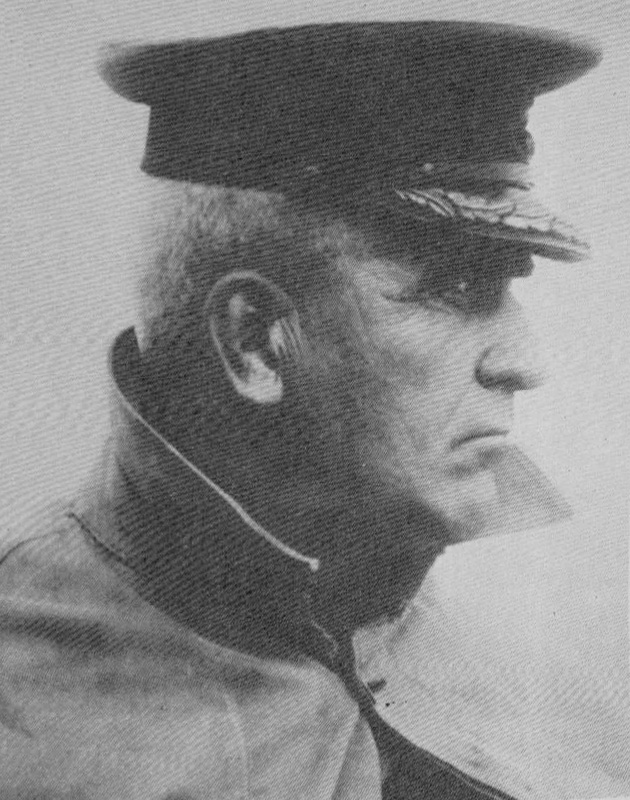 Sir Sam Hughes (1853-1921)
Canadians Land in France
On February 14, 1915, the 1st Canadian Division commanded by General Alderson landed in France to fight in World War I. It had been preceded by a hospital unit that had established a base at Le Touquet, and by the famous Princess Pat's regiment.
The story of Canada's great record in World War I will be told at a later date. This is an opportunity to portray briefly Canada's Minister of Militia and National Defense at that time, Colonel Sam Hughes.. Ralph Allen, in Ordeal by Fire, describes him as "one of the most bizarre and unlikely figures in all of Canadian history."
Sam Hughes, publisher of a newspaper in Lindsay, Ontario, had offered to muster a battalion to fight for Britain in the Boer War. On refusal of his offer, he obtained a commission as a transport officer. When the war ended he felt that he was entitled to the Victoria Cross and wrote to the King about it.
Nevertheless, Sir Robert Borden made him his Minister of Militia and National Defense in 1911. Sam Hughes threw himself into the job. One of his plans was to have all Canadian boys trained for military service by the time they were twelve. He said, "Give me 1,000,000 men who can hit a target at 500 yards and we would not have a foe who could invade our country."
When war broke out he established a military camp at Valcartier, near Quebec city, and occasionally rode through it on horse back wearing his colonel's uniform, but with a feathered hat. If he liked the appearance of a unit he would promote a captain to the rank of major immediately. He also advanced his own promotion to lieutenant-general and received a knighthood.
Hughes, wasting no time, had Canada's first contingent off to Britain two months after war had been declared.
Exactly two years before the war ended on November 11, 1918, Sir Robert Borden requested Hughes' resignation and dismissed him from the cabinet over a munitions scandal.
OTHER NOTABLE EVENTS ON THIS DAY IN CANADIAN HISTORY
14 February
-1826 Colonel John By arrived to build the Rideau Canal from the Ottawa River to Lake Ontario.
-1836 George Jehoshaphat Mountain was made Anglican Bishop of Montreal.
-1858 Governor Douglas fixed the price of land in British Columbia at $2.50 per acre.
-1868 Joseph Howe sailed for Britain to try to get Nova Scotia out of Confederation.
-1920 The University of Montreal was incorporated.
-1956 A strike against General Motors ended after 148 days; it was the costliest strike in Canadian history.