HISTORICAL EVENTS THAT TOOK PLACE ON THIS DAY IN CANADA
13 February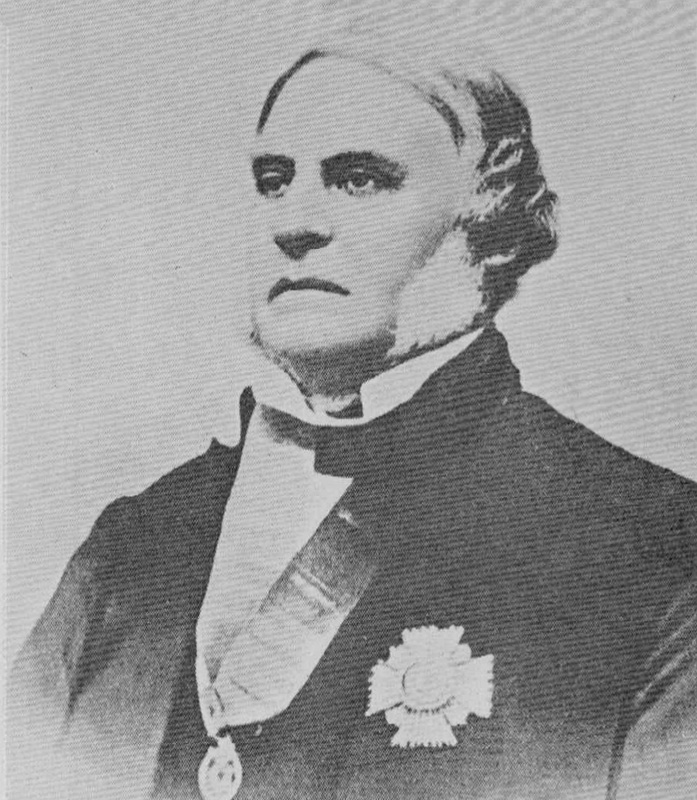 Sir James Douglas (1803-1877)
Troops Keep Order in British Columbia
A Scotsman who was born in British Guiana and came to Canada to work for the Hudson's Bay Company when he was fifteen years old was largely responsible for British Columbia's being part of Canada today. The first governor sent out by Britain to Vancouver Island when it was made a Crown Colony in 1850 was a failure, and James Douglas, Chief Factor of the western division of the Hudson's Bay Company, was asked to take over.
It was a fortunate choice. While working with the company Douglas had seen how the United States took over what is now the State of Washington. Had there been more foresight it might now be part of Canada. When gold was discovered in the Queen Charlotte Islands in 1851, Douglas sensed the danger of an influx of prospectors from the States which could have led to the loss of British Columbia.
The Queen Charlotte gold strike was a minor affair compared with the 1855 strike which led to a gold rush along the Fraser and Thompson rivers that reached a climax in 1858.
Douglas had acted in time, urging the British government to send troops. A detachment of Royal Engineers arrived late in 1858, and a force of marines from Hong Kong arrived at Esquimalt naval base on February 13, 1859. They were just in time to help Douglas preserve order. It was a big job because at the height of the gold rush there was an influx of 30,000 gold seekers, most of them Americans.
The United States was aware of the opportunity to take over British Columbia if there was trouble and sent a special agent, John Nugent, to Victoria. He issued a proclamation to Americans working in British Columbia promising them protection against injustice.
The American miners themselves were singing:
Soon our banner will be streaming, Soon the eagle will be screaming And the lion—see it cowers, Hurrah—boys, the river's ours.
Douglas did keep order in a most remarkable way and British Columbia was saved for Britain, and later Canada.
OTHER NOTABLE EVENTS ON THIS DAY IN CANADIAN HISTORY
13 February
-1644 Montreal was granted to the Society of Notre Dame.
-1764 The Earl of Egremont devised a feudal scheme for the Island of St. John (Prince Edward Island).
-1833 Hamilton, Ontario, was incorporated as a city.
-1841 Kingston, Ontario, was made the capital of Canada.
-1947 The discovery of oil at Leduc started an oil boom in Alberta.
-1963 Brock University, Niagara Falls, received a charter to open in 1964.