HISTORICAL EVENTS THAT TOOK PLACE ON THIS DAY IN CANADA
7 February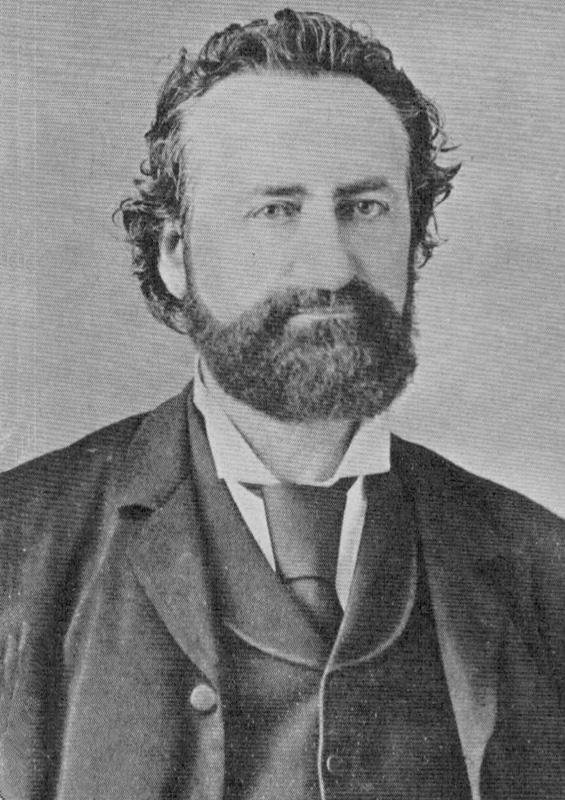 Amor de Cosmos (1825-1897)
Citizens Protest in B.C.
To the native of the prairies, Alberta is the far West; British Columbia the near East.
Edward A. McCourt
Alberta, Prince Edward Island, and Newfoundland appear to be the only Canadian provinces that haven't had rebellions. There was a rebellion in Nova Scotia (which included New Brunswick) in 1776 during the American Revolutionary War. Upper and Lower Canada, now Ontario and Quebec, had serious rebellions in 1837-1838. In 1870 Louis Riel led a rebellion in Manitoba that was more of an "uprising." The same Riel led a far more serious affair in Saskatchewan in 1885. British Columbia experienced a "rebellion" on February 7, 1874, but it was more comical than serious.
British Columbia came into Confederation in 1871 on the understanding that a railway to the Pacific coast would be completed within ten years, and that work on it would start in two years. When nothing had happened by 1874, British Columbians were angry, and there was considerable talk about joining the United States.
At this time Amor de Cosmos had become Premier of British Columbia. He was a colourful figure, born plain William Smith in Nova Scotia, who had made his way to Victoria by way of the California gold fields. He then changed his name to Amor de Cosmos, meaning "lover of the world." As the editor of a newspaper, he was one of the men who got British Columbia into Confederation.
People were not only angry with the federal government for delaying the railway, but also with De Cosmos, who had proposed changing the Act of Union so that a dry-dock could be built at Esquimalt. On February 7, 800 citizens held a protest meeting in the Parliament buildings, which they angrily called "bird cages." They marched into the debating chamber, denounced the members, and drove out the Speaker. They marched out chanting: We'll hang De Cosmos on a sour apple tree, We'll hang De Cosmos on a sour apple tree, As we go marching on.
Two days later, the legislature passed a resolution that no change could be made in the railway clause of the Act of Union, and De Cosmos resigned as Premier.
OTHER NOTABLE EVENTS ON THIS DAY IN CANADIAN HISTORY
7 February
-1758 The Governor and Council of Nova Scotia passed resolutions organizing a legislature, the first in Canada.
-1867 The Earl of Carnarvon introduced the British North America Act in the House of Lords.
-1918 The War Purchasing Board was created.
-1926 The gold rush at Red Bank, Ontario, began.