HISTORICAL EVENTS THAT TOOK PLACE ON THIS DAY IN CANADA
6 February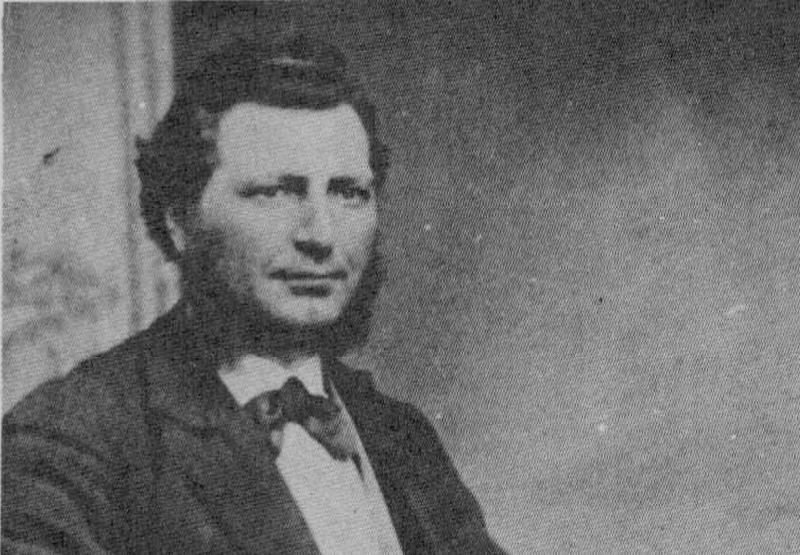 Louis Riel (1844-1885)
Riel Refuses to Leave
Louis Riel would have been a hero in Canada had he not killed Thomas Scott, a federal employee who had been sent to Manitoba during the Métis uprising in 1870 (see March 4). The gruesome execution caused religious and political strife, as Scott was an Orangeman and Riel was a Roman Catholic. Edward Blake, then Premier of Ontario, offered a reward of $5,000 for Riel's capture.
Prime Minister Sir John A. Macdonald was caught in the crossfire of the controversy. Riel was a hero among French-speaking Canadians, but he was regarded with hatred by English-speaking Canadians. Sir John had to try to appease both sides. Through Bishop Taché at Fort Garry, he privately sent Riel $1,000 and asked him to leave the country. Riel took the $1,000 but demanded more. 1 On February 6, 1872, Governor Archibald of Manitoba got Donald A. Smith to put up $3,000 so that Riel and his comrade Lépine would leave the country. Once again Riel took the money, but failed to leave.
In August of 1872, Riel was nominated as the candidate for Provencher in a federal election. Sir George Etienne Cartier was beaten in Montreal in that election, so Sir John A. Macdonald asked Governor Archibald to find a safe seat for him in Winnipeg. Elections in those days did not take place on the same day all over the country, but were spread over several weeks. Riel and his opponent in Provencher were asked to withdraw, which they did, and Cartier was elected in their place.
Cartier's death soon afterwards necessitated a by-election in Provencher. Although he was a fugitive from justice, Riel was elected by acclamation. He thought that the government would grant him an amnesty because he had withdrawn in favour of Cartier. This did not happen, so he was unable to take his seat in Ottawa. Following the C.P.R. scandal, there was another general election in 1874, and Riel was elected again. He went to Ottawa and signed the register of members, but four days later he was expelled from the House before he had taken his seat. A bill banishing Riel was enforced, and as a result, he lived in Montana until 1884. Then he was persuaded to return to Canada and lead the second serious rebellion on the prairies, which led to his capture and hanging.
OTHER NOTABLE EVENTS ON THIS DAY IN CANADIAN HISTORY
6 February
-1682 La Salle and Tonty reached the Mississippi River.
-1813 Americans from Ogdensburg, New York, raided Brockville, Ontario, and took back fifty-two people as hostages
(see February 22) .
-1865 The Canadian Parliament began its debate on Confederation.
-1894 Ontario held a plebiscite on prohibition.
-1952 King George VI died at Sandringham; Elizabeth II was proclaimed Queen.
-1956 British Prime Minister Anthony Eden addressed a joint session of Parliament at Ottawa.
-1963 The Twenty-Fifth Parliament was dissolved after the Conservative government un d Cr Prime Minister Diefenbaker was defeated on a vote of confidence.
-1965 The Conservative Party National Executive rejected demands to hold a leadership convention.