HISTORICAL EVENTS THAT TOOK PLACE ON THIS DAY IN CANADA
4 February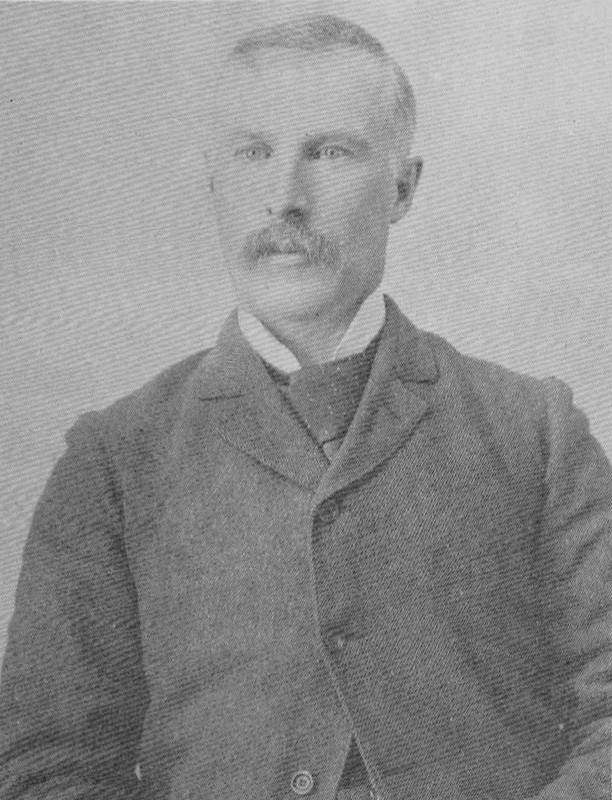 John A. McDougall (1842-1917)
Town Fights for Bridge
Edmonton, Alberta, made a deal with the government at Ottawa on February 4, 1897, to build a bridge over the North Saskatchewan River. This was not the most important event that happened in Canada on February 4 over the years, but it is a good example of the pioneering spirit that built the West.
Edmonton's growth was impeded for years by lack of a railway. When Canadian Pacific Railway engineers decided to put the transcontinental through Calgary, 200 miles to the south, some people predicted the end of Edmonton. However, its early settlers had faith, and hung on. In 1891, the C.P.R. built a branch line from Calgary to Strathcona, across the river from Edmonton. This meant that traffic had to be brought across the river in an old-fashioned ferry. It appeared that Strathcona would become the most important centre in northern Alberta.
John A. McDougall, who had gone to Edmonton from Ontario as a young man, had been elected mayor by acclamation in 1896. His fascinating story is told in the book Edmonton Trader by J. C. MacGregor. McDougall would only agree to act as mayor for one year, but in that time he accomplished a great deal, including persuading the village council and Board of Trade to put all the pressure they could on Ottawa to build a bridge.
On February 4, 1897, a telegram came from the federal government saying that it would build the bridge if Edmonton would put up $25,000 towards its cost. This was a tremendous undertaking for a community of only 1,500 people. It was charged in some quarters that Ottawa was only bluffing, believing that Edmonton could not accept the offer.
If so, the bluff was called by evening, and a telegram was sent to Ottawa agreeing to the deal. At first, the money was subscribed by McDougall and some leading citizens. Later, the ratepayers endorsed the action and assumed liability.
The bridge took five years to complete, during which time Edmonton became the gateway to the Klondike gold fields. Eventually, Strathcona became part of the city, ending years of intense rivalry.
OTHER NOTABLE EVENTS ON THIS DAY IN CANADIAN HISTORY
4 February
-1623 Louis Hébert received a seigniorial grant at Quebec (see January 25) .
-1667 The first ball in Canada was held at Quebec to celebrate a victory over the Iroquois.
-1783 Fighting stopped between Britain and the United States. The armistice was signed on January 20.
-1793 Governor Simcoe began his tour of Upper Canada.
-1826 The first issue of La Minerva, Montreal, was published.
-1876 Manitoba abolished the legislative council.