HISTORICAL EVENTS THAT TOOK PLACE ON THIS DAY IN CANADA
30 JANUARY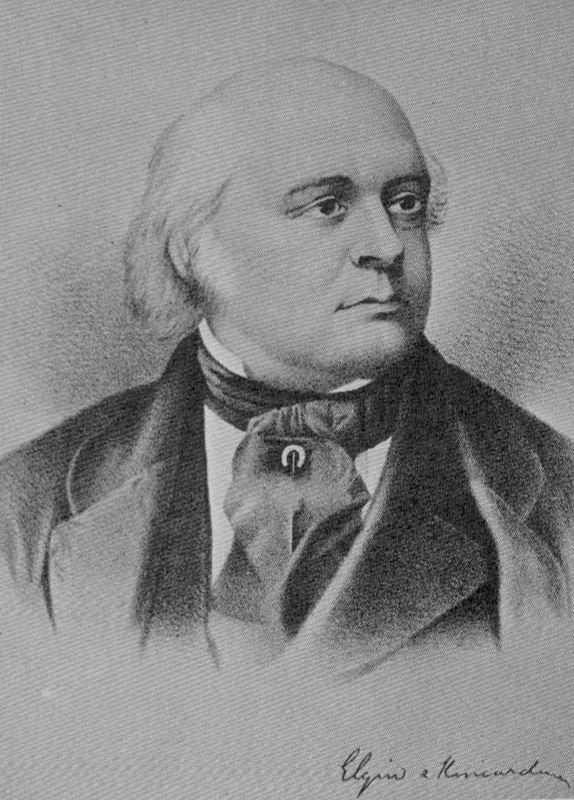 Lord Elgin (1811-1863)
Lord Elgin Arrives
You may perhaps Americanize, but depend upon it, ... you will never Anglicize the French inhabitants of the province. Let them feel, on the other hand, that their religion, their habits, their prepossessions, their prejudices if you will, are more considered and respected here than in other portions of this vast continent, who will venture to say that the last hand which waves the British flag on American ground may not be that of a French Canadian?
-Lord Elgin, 1848
Being Governor-General of Canada in the 19th century was no sinecure. The job killed Durham, Sydenham, Bagot, and Metcalfe who served between 1838 and 1845. The Earl of Cathcart followed them for two years, but he was a soldier, and kept away from the troublesome political situation, leaving it to Tory leader William Henry Draper.
Lord Elgin may therefore be considered a brave man for accepting the post. He arrived in Montreal on January 30, 1847, and stayed on the job for seven years. Although he had some of the roughest times of all, the experience did not kill him; in fact, he later went on to become Viceroy of India.
Lord Elgin's greatest test came when he had to sign the Rebellion Losses Bill in April, 1849.During the rebellions of 1837-1838, a great deal of property was destroyed in Upper and Lower Canada, especially in the latter. Damages were readily paid to property owners in Upper Canada, but there was great indignation among the English-speaking minority in Lower Canada when French-speaking property owners demanded reparations.
Lord Elgin opened Parliament in 1849 in both French and English, but the lid blew off when he announced that his government would provide £90,000 to compensate property owners in Lower Canada. English-speaking citizens said that the French were being rewarded for treason. As he left Parliament after signing the bill, he was pelted with eggs and was nearly killed a few days later when he was struck by a heavy stone. The rioters even burned the Parliament Buildings at Montreal.
Many leading Tories and some Liberals were so indignant that they signed a manifesto urging that Canada should join the United States.
OTHER NOTABLE EVENTS ON THIS DAY IN CANADIAN HISTORY
30 JANUARY
-1815 Bishop Strachan of York wrote to ex-President Jefferson of the United States protesting the actions of American forces in the War of 1812.
-1869 Joseph Howe joined the Macdonald government as President of the Privy Council.
-1923 The Grand Trunk Railway was taken over by the Canadian Government, beginning the organization of the Canadian National Railways.
-1934 The constitution of Newfoundland was suspended.