HISTORICAL EVENTS THAT TOOK PLACE ON THIS DAY IN CANADA
29 JANUARY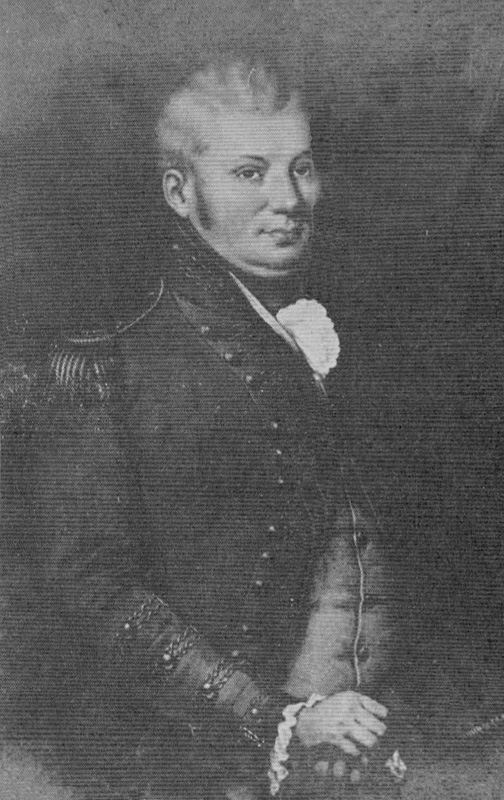 John Graves Simcoe (1752-1806)
Young Street Opens
One of the most famous streets in Canada is Yonge Street in Toronto, named in honour of Sir George Yonge, a member of the British cabinet in 1793.
Yonge Street was a military road from Lake Ontario to Lake Simcoe planned by Colonel John Graves Simcoe, Lieutenant-Governor of Upper Canada from 1791-1796. It was opened on January 29, 1796, and provided a route to Penetanguishene, a naval base on Lake Huron.
Another well-known thoroughfare in Toronto is Dundas Street. It was also a military road, which Simcoe hoped to build all the way from Detroit to Kingston, Ontario. In those days Detroit belonged to Britain, which was at war with France. Simcoe was convinced that the United States would help France by attacking Canada, and he built Yonge and Dundas Streets to enable him to move troops quickly to strategic points.
He was so sure the United States would attack that he moved the capital of Upper Canada from Niagara to Toronto which was farther away from the American border. There was no settlement in Toronto then, except the remains of old French Fort Rouillé, built in 1749. Simcoe did not like the Indian name "Toronto" and changed it to York to commemorate the Duke of York's victories in Flanders. It was changed back to Toronto when it became a city in March, 1834.
Simcoe's activities might have brought the United States into the war against Britain in 1794. Acting on instructions from Lord Dorchester, Governor-in-Chief of British North America, Simcoe built Fort Miami near Toledo, Ohio. Its purpose was to prevent the Americans from marching on Detroit. The British Government was horrified because it did not want to be involved in a war with the United States as well as France. Detroit and other posts were returned to the United States on June 1, 1796.
OTHER NOTABLE EVENTS ON THIS DAY IN CANADIAN HISTORY
29 JANUARY
-1820 George III died, and George IV came to the throne.
The Bank of New Brunswick was founded.
-1829 McGill University was opened.
-1847 Lord Elgin, the new Governor-General of Canada, arrived at Montreal.
-1856 The Victoria Cross was instituted by Queen Victoria. Alexander R. Dunn was the first Canadian to receive it for gallantry in the Crimean War (1854).
-1859 Parliament met at Toronto.
-1885 A statue of Sir George Etienne Cartier was unveiled at Ottawa.
-1921 Canada and France signed a trade convention.