HISTORICAL EVENTS THAT TOOK PLACE ON THIS DAY IN CANADA
28 JANUARY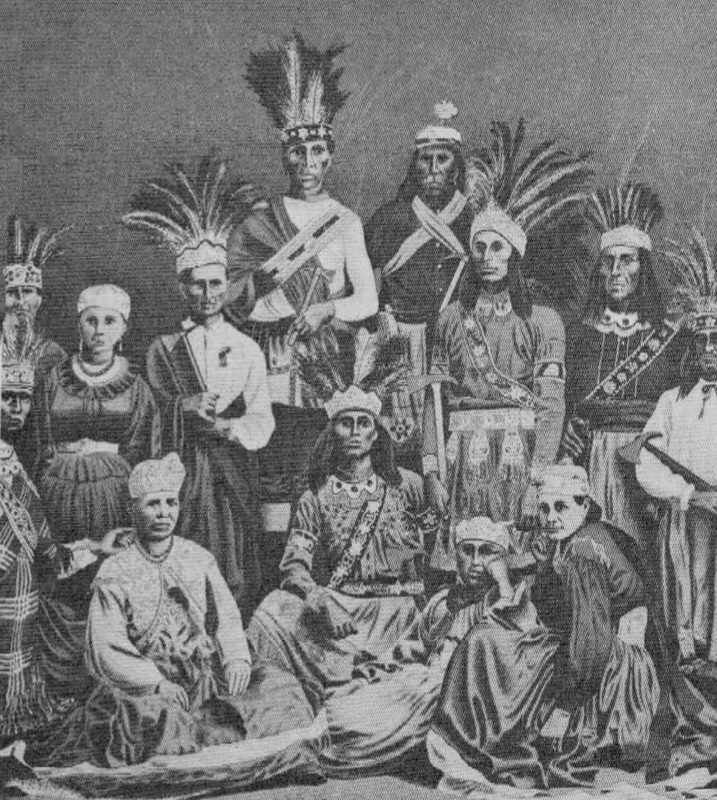 Caughnawaga Indians
Caughnawagas Join Attack on Indian Villages
The Caughnawaga Indians, who have a reserve on the St. Lawrence River across from Montreal, are known all over North America for their ability to work on steel girders on high buildings and bridges. Among many famous structures, they worked on the Empire State Building and Waldorf-Astoria Hotel in New York, and on the Golden Gate Bridge in San Francisco. Their sure-footedness and lack of fear are inherited from their forefathers who could run across the rolling logs being boomed down fast-flowing rivers.
In 1693 the Caughnawagas took part in an operation that was nearly too much for them, perhaps because it was on the ground. Count Frontenac organized an attack on important Mohawk villages in New York, and the Caughnawagas were included in the force that set out on January 28. It was led by Nicolas de Manthet and many of Frontenac's best officers.
The operation was successful in that 300 Mohawk prisoners were taken after a bloody battle, but then a British force under Peter Schuyler carne to the aid of the Mohawks. De Manthet had to withdraw his men quickly and try to get to the border. The situation became desperate because the ice on Lake George had broken, and they had to make their way through the woods around the shore. A supply of food hidden at Lake Champlain had gone bad. De Manthet took what food he had and gave it to the most hardy followers in the hope it would give them enough strength to reach Montreal and get help. The remainder of the force stayed alive by eating nuts, bark, squirrels, and even boiling their own moccasins.
Peter Schuyler's British forces might have caught them if they too had not been starving. During the chase, the Mohawks invited Schuyler's men to share some stew they were cooking in open pots. The offer was gratefully accepted—until a human hand appeared in the stew! With nothing to eat, Schuyler and his men gave up the chase, and help arrived not one day too soon for de Manthet and his forces.
OTHER NOTABLE EVENTS ON THIS DAY IN CANADIAN HISTORY
28 JANUARY
-1689 A French force left Trois-Rivières to attack New England.
-1832 The Commercial Bank was incorporated in Upper Canada.
-1870 The City of Boston sailed from Halifax and disappeared with 191 passengers.
-1916 The Manitoba Legislature passed a Temperance Act.
-1952 Viscount Alexander ended his term as governor-general.