HISTORICAL EVENTS THAT TOOK PLACE ON THIS DAY IN CANADA
22 JANUARY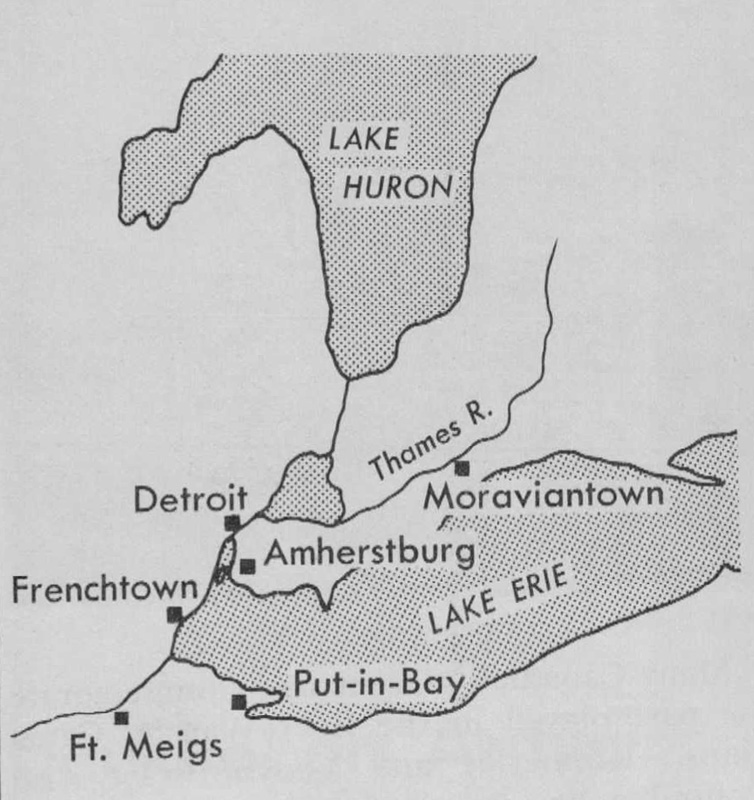 British Take Frenchtown
Although the War of 1812 was between Britain and the United States, the American objective was to capture Canada. In January,1813, it looked as though this might be achieved.
The American General Harrison had 3,000 troops near the western end of Lake Erie, with an advance base at Monroe, Michigan. His plan was to cross the frozen Detroit River and attack the British army and naval base at Amherstburg. Then he would move up the river and recapture Detroit, which had been taken in 1812.
The commander of the British force at Amherstburg was twenty-six-year-old Colonel Henry Procter, who had only 500 British and Canadian soldiers, plus 450 Indians under Tecumseh. Procter and Tecumseh, both daring leaders, decided to surprise the Americans before they could cross the river.
On the night of January 22, Procter and his 500 men advanced across the ice unseen by the enemy, while the Indians crossed farther up and hid in the woods. It was a cold night, and the American sentries guarding the post at Frenchtown were sheltering from an icy wind. Procter led a bayonet attack on the village, and after a sharp fight, the Americans retreated into the woods not knowing that the Indians were waiting there. It was one of the worst defeats in the war for the Americans. Of the force of 966 men who had been stationed in Frenchtown, only 33 escaped. The British took about 540 prisoners, and the rest were killed in the bayonet attack or by the Indians in the woods. The latter had 400 scalps to show, and Chief Round Head put on an American officer's uniform in which he proudly paraded through the village. The British lost 182 killed and wounded.
OTHER NOTABLE EVENTS ON THIS DAY IN CANADIAN HISTORY
22 JANUARY
-1690 The Iroquois signed a peace treaty with the British and the Great Lakes tribes.
-1699 Bishop St. Valier established an elementary school at Quebec which opened in October of that year.
-1864 The first session of the Legislative Council of British Columbia opened at Sapperton.
-1873 The Liberals under Alexander Mackenzie won a general election following the resignation of the Macdonald government owing to the C.P.R. scandal.
-1878 Canada was given the right to decide whether or not she wanted to be included in British treaties.
-1901 Queen Victoria died.
-1906 The United States steamer Valencia was lost off Vancouver Island with 126 lives.
-1951 H.M.C.S. Huron was placed under United Nations command.
-1962 Federal grants to universities were in creased by one-third.
-1964 Canada and the United States signed the Columbia River agreement.