HISTORICAL EVENTS THAT TOOK PLACE ON THIS DAY IN CANADA
18 JANUARY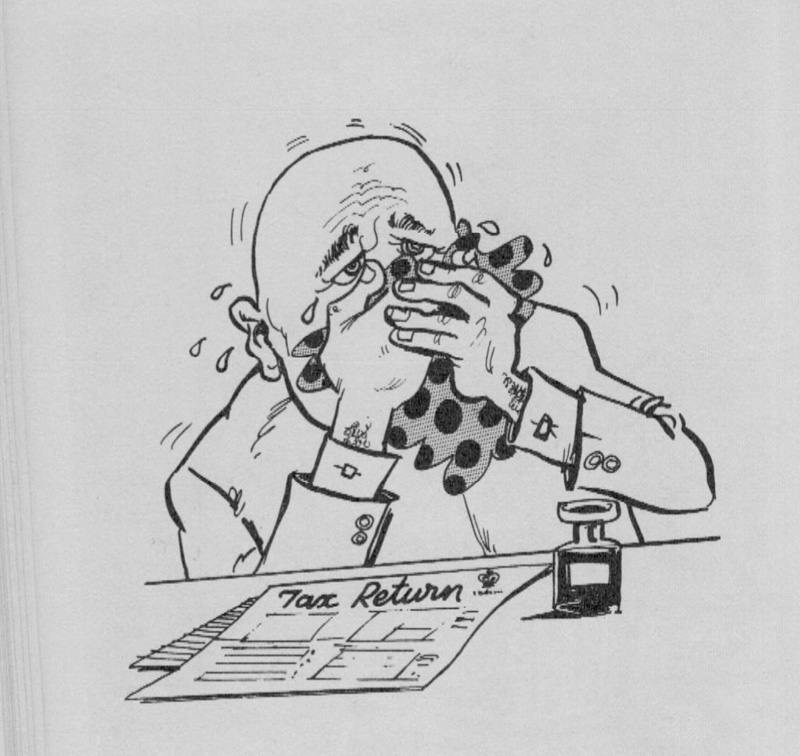 Income Tax Introduced
The promises of yesterday are the taxes of today.
-W. L. Mackenzie King, 1931
This is the time of year when people start thinking about paying their income tax, and those who are expecting refunds waste little time submitting their returns! Income tax was introduced in 1917 as "a temporary wartime measure"!
It was only one of a number of important bills passed by the seventh session of the Twelfth Parliament that opened on January 18, 1917. Other legislation included measure giving the vote to women who had close relatives in the armed forces; the right to vote to every British subject in war service; the Soldiers Settlements Act, designed to help soldiers settle on the land when they returned from the war; the Military-Service Act, making every British subject between the ages of twenty-five and forty-five liable for active military service, with certain exceptions; a Public Service Loan of $100 million. The government also bought 600,000 shares in the Canadian Northern Railway.
There was little hint of any of these important measures in the Speech from the Throne, read for the first time by the Duke of Devonshire, who had been appointed governor-general in 1916. It pointed out that Parliament should end in October, but the government would ask for an extension of a year owing to the war situation. This would require special legislation to be passed by the British Parliament. As Prime Minister Sir Robert Borden reviewed the war situation, he was heckled by his former Minister of Militia, Sir Sam Hughes, who was seated in the private members' benches with his arms folded (see February 14).
Income tax and votes for women seemed of little importance at the time because the big issue was conscription for the military service. It was the most difficult problem Canada had ever faced. Prime Minister Borden realized that he would have to form a union government with the Liberals in order to get it through, and invited Opposition Leader Sir Wilfrid Laurier to join him (see May 25). Sir Wilfrid refused, but enough Liberals joined Sir Robert to enable him to form a union government in October.
OTHER NOTABLE EVENTS ON THIS DAY IN CANADIAN HISTORY
1
8 JANUARY
-1820 An expedition under Captain John Franklin left Cumberland House to explore the Arctic by land (see June 11).
-1839 Rebels were hanged at Montreal following the Lower Canada Rebellion.
-1849 Parliament met at Montreal. This session included measures dealing with the Rebellion Losses Bill, dual language, and reciprocity with the United States.
-1910 A French-Canadian Congress was opened in Ottawa.