HISTORICAL EVENTS THAT TOOK PLACE ON THIS DAY IN CANADA
16 JANUARY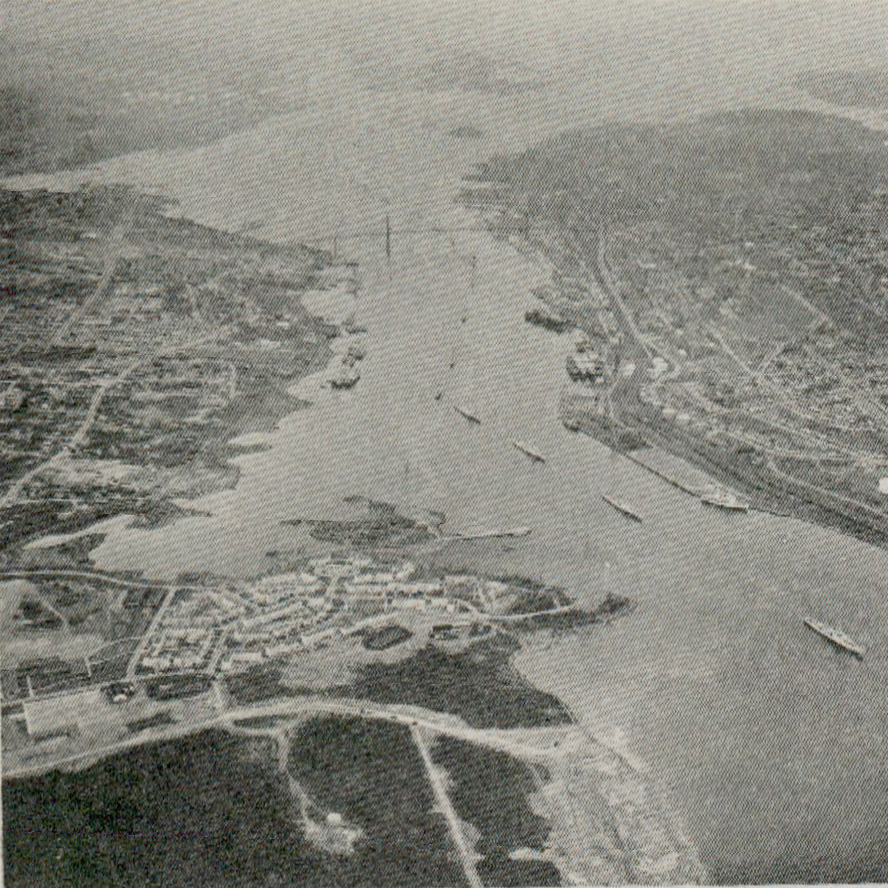 A Naval Review in Halifax Harbour, 1967
Ottawa Acquires Bases
The people, who will be prepared for a Canadian navy when it will be necessary, do not wish to have a navy which is Canadian in time of peace and Imperial in time of war; that is to say, a navy which will be Canadian when it is to be paid for, in order to be Imperial when it is required for use.
—F. D. MONK, 1910
It might be said that Canada came of military age on January 16, 1906. It was on that day that Britain relinquished her military bases at Halifax and Esquimalt, and transferred control to Ottawa. They are still the most important bases of the Royal Canadian Navy.
Halifax had been a British military base since 1749, the year after Britain traded Louisburg, N.S., to France for Madras, India. A strong fortress was needed to counteract Louisburg, and the deep harbour of Chebucto was chosen for its location. Wolfe assembled a large part of his forces there in 1759. In subsequent years it was commanded by Edward, Duke of Kent, who became the father of Queen Victoria. It was also the scene of some wild visits by Prince William as a naval officer before he became King William IV.
Esquimalt became the most important British naval base on the Pacific coast in 1849, exactly one hundred years after the beginning of Halifax. When the Hudson's Bay Company leased Vancouver Island from the British Government for seven shillings a year Esquimalt was included in the deal.
The withdrawal of British troops made a big difference to Canada's expenditure on national defense. In 1904 the Militia Act had fixed the strength of the permanent force at 2,000 men. This was raised to 5,000 men later, but when war broke out in 1914 there were only 3,000 in the permanent force. The national defense expenditure in 1906 was $6,000,000. By 1914, it had rocketed to $11,000,000. It is $1,600,000,000 today.
Although Britain gave up her bases in Canada in 1906, actual control of Canada's forces remained in London until the end of World War I. The Commonwealth armed forces were branches of the Imperial General Staff although each branch was responsible to its own government. Even today, the senior soldier in Britain is called Chief of the Imperial General Staff, although he no longer exerts any control over the Canadian forces or those of any other Dominion.
OTHER NOTABLE EVENTS ON THIS DAY IN CANADIAN HISTORY
16 JANUARY
-1642 French settlers were given land in Acadia (Nova Scotia).
-1694 Canadians and Indians massacred one hundred British settlers at Oyster River, Maine.
-1869 The first issue of the Montreal Star was published.
-1908 The Government of Manitoba took over the telephone system.
-1958 Lester B. Pearson succeeded Louis St. Laurent as leader of the Liberal Party.
-1961 The Canadian Nuclear Plant, a gift from Canada to India, was opened.