HISTORICAL EVENTS THAT TOOK PLACE ON THIS DAY IN CANADA
1 JANUARY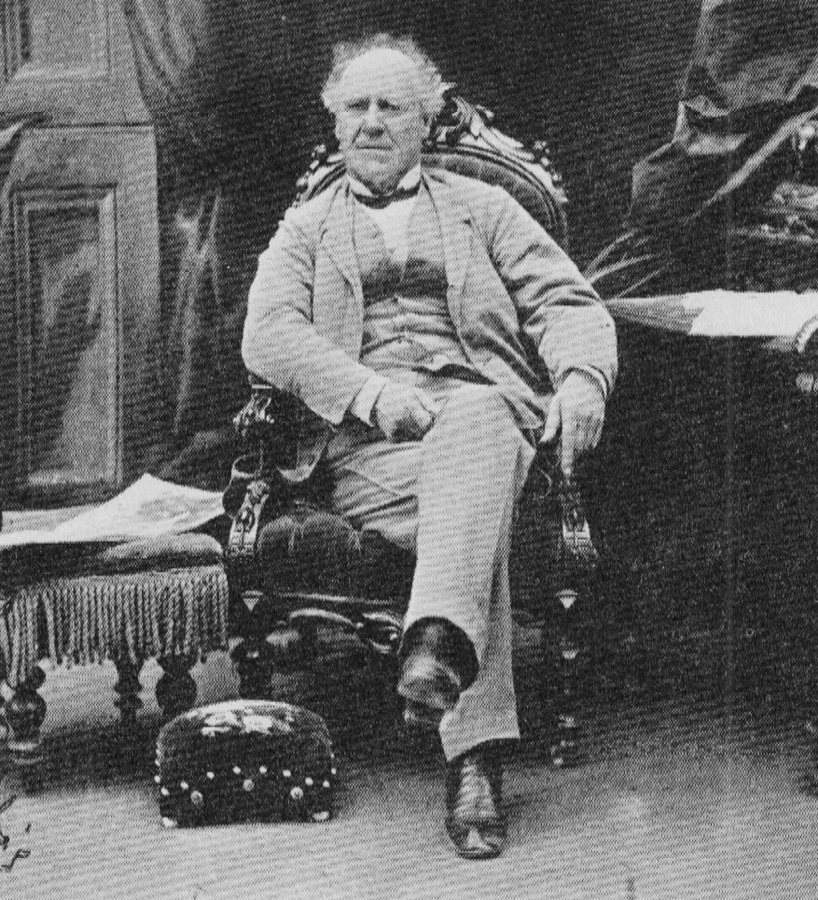 Howe, "Not Guilty" Hon. Joseph Howe, c. 1871
Poetry was the maiden I loved, but politics was the harridan I married
JOSEPH HOWE
Over the years many important events have taken place in Canada on January 1. One that happened in 1835 helped to establish the principle of freedom of the press in Canada, arid for that reason it is outstanding.
Joseph Howe, son of the King's Printer in Halifax, worked as a "printer's devil" from the time he was fifteen years old, and managed to buy a newspaper called The Nova Scotian. He paid the equivalent of S5,000 for it, in instalments of $1,000 a year.
On January 1, 1835, The Nova Scotian printed a letter to the editor which accused the magistrates of Halifax of imposing excessive fines so that they could line their own pockets. The writer said he was prepared to prove his charges.
The magistrates had Howe arrested on a charge of libel, and no lawyer would defend him. Howe decided to fight his own case, although he had little education except for what he had learned through reading. In preparation he studied the laws of libel for two weeks before appearing in court.
When the magistrate asked him, "Are you a devil?" Howe replied, "Yes, but only a printer's devil." That got the jury on his side. He spoke for six hours in his defense, and parts of his address to the jury rank with the most eloquent statements in the English language.
The judge practically ordered the jury to declare Howe guilty, but it brought in a verdict of "not guilty" after deliberating for only ten minutes. Howe was carried out of the court on the shoulders of the people, and there were celebrations in Halifax for two days, with bands marching in the streets. It was a significant victory for freedom of the press.
Joseph Howe eventually became one of Canada's greatest statesmen.
OTHER NOTABLE EVENTS ON THIS DAY IN CANADIAN HISTORY
1 JANUARY
-1743 Sons of Pierre de la Verendrye were the first white men to see the Rockies.
-1748 Francois Bigot, perhaps Canada's top ranking criminal, was appointed Intendant of Quebec.
-1776 United States forces under Montgomery and Arnold attacked Quebec.
-1823 Nova Scotia became the first province to issue coinage.
-1833 Newfoundland's first representative assembly met at St. John's.
-1855 Ottawa was incorporated as a city.
-1894 Ontario voted for prohibition.
-1922 British Columbia changed to driving on the right hand side of the road.
-1947 Canadians became "Canadian Citizens" rather than "British Citizens".
-1952 Old Age Security Act to effect.
-1958 British Columbia celebrated its Centennial.
-1964 A new electoral act became law in Quebec; the minimum age for voting in provincial elections was reduced to eighteen.